Everyone wants juicier poultry and now there is an easier way to make that happen thanks to Turbo Trusser. They claim up to 20% juicier birds if you use this Shark Tank product. They also claim it is easier to do thanks to no longer having to wrap your bird with twine to truss it. We got a chicken (they make a separate turkey trusser too) to see complete this new Tailgating Challenge: Turbo Trusser Review.
Why Turbo Trusser?
-Cook juicier poultry
-Cooks more evenly
-Easier than using twine to truss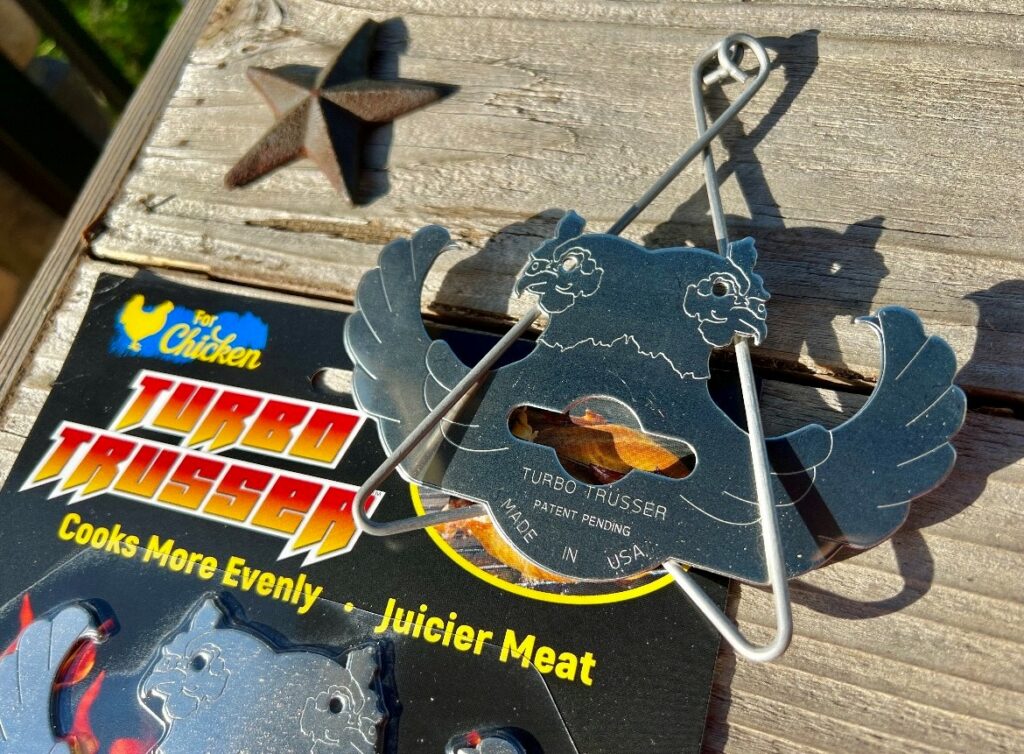 What Did We Think?
We have not trussed a chicken prior to this, but knew that we needed to try it the oldschool way before using the Turbo Trusser. We got our cooking twine and it took almost 10 minutes to truss our chicken with the twine. Sure if we did this more regularly we could do it faster, but this gave us a baseline for when we switched over to the Turbo Trusser.
We cut the twine and started over with the Turbo Trusser. It was pretty simple! It took a little over a minute and after doing it once, you can easily do this in a matter of seconds, for future uses. We were setting this up to go on a grilling rotisserie. Once it was trussed we had to work with the rotisserie prongs to work it around the Turbo Trusser. This was the only potential difficulty one could have as you have to work it around the stainless steel panel on the Turbo Trusser. This wasn't a huge issue but something to note when using a rotisserie. Side note the Turbo Trusser has a hole to insert the rotisserie stick, that goes through the full chicken.
The Turbo Trusser claims more even cooking and juicier chicken. When cutting into the chicken it was evenly cooked and actually seemed to cook a little faster than what we anticipated. When I took my first bites of the chicken words like: Delish, Juicy, Amazing all came to my mind.
Finally, the Turbo Trusser is dishwasher safe and can easily be cleaned by hand too.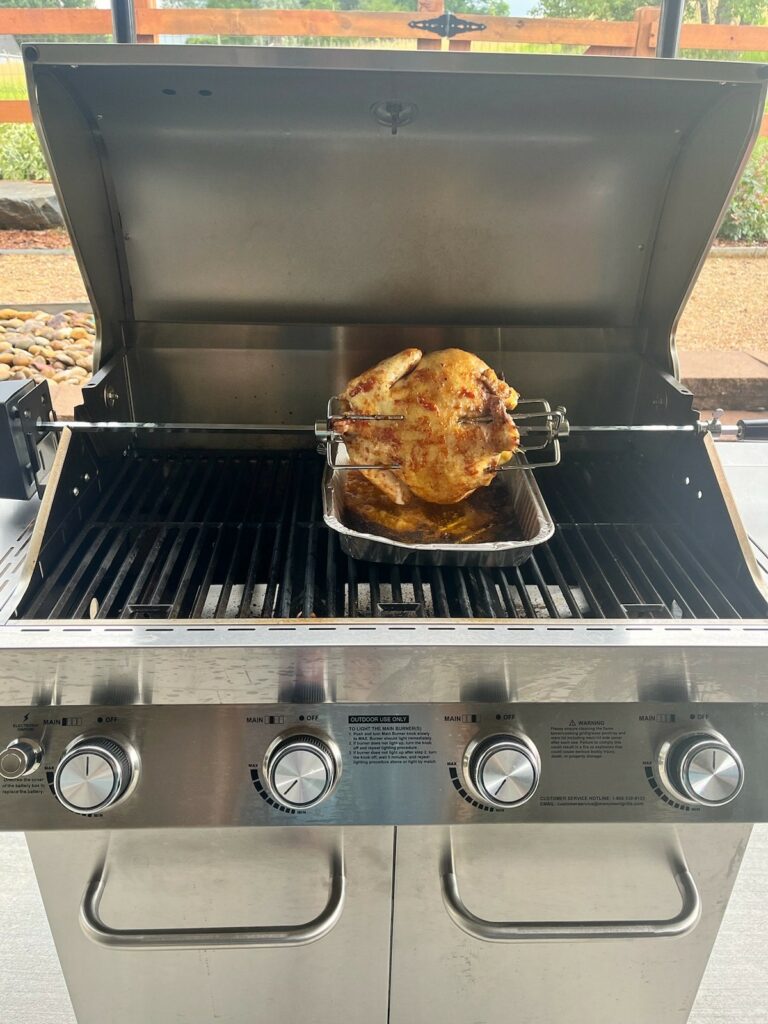 Conclusion
PROS: easy to use, easy to clean, made in USA it works
CONS: the first time you use it with a rotisserie kit you will have to find the sweet spot to get all of the rotisserie hook ups into the chicken as you have to work them around the metal parts of the Trubo Trusser for it to come together in harmony.
Overall, if you want to truss your poultry easier, have evenly cooked food, and add some more juiciness, then it's time for Turbo Trusser.
Learn more and get your own by visiting TURBO TRUSSER.
Find this and many amazing products that we've tested in our AMAZON STORE. A little bit of every purchase goes back to help support our honest reviews of the products you love.
Thanks for reading our blog on the Turbo Trusser Review. Let us know what you think and any questions. Check out our short video below and while you're on YouTube make sure you hit that SUBSCRIBE button!
Love learning about all the new products that we get to test? Take a minute and check out our latest PRODUCT REVIEWS.
We never get paid for our reviews, this way we can always keep it real with our fans. We were sent a sample to check out with the understanding that we'd give our honest opinions.
Written By: Luke Lorick 8/