Getting on the water with a tailgating flare is called SAILgating! I've always enjoyed kayaking and getting out to have some fun in the sun, on the water. PaddleBoarding, I admit my balance is not great so I stick with the kayak. I brought in two testers that could help us test the all new Urikar Inflatable PaddleBoard. Let see how this does in our new Tailgating, or should I say Sailgating Challenge.
Urikar PaddleBoard Features
-Weight 26 pounds
-Backpack carry
-Set up in under 5 minutes
-Floating paddle
-Holds up to 300 pounds
-10 feet 6 inches long. 32 inches wide. 6 inches deep
-Dry bag included
-Ankle Strap
-Repair Kit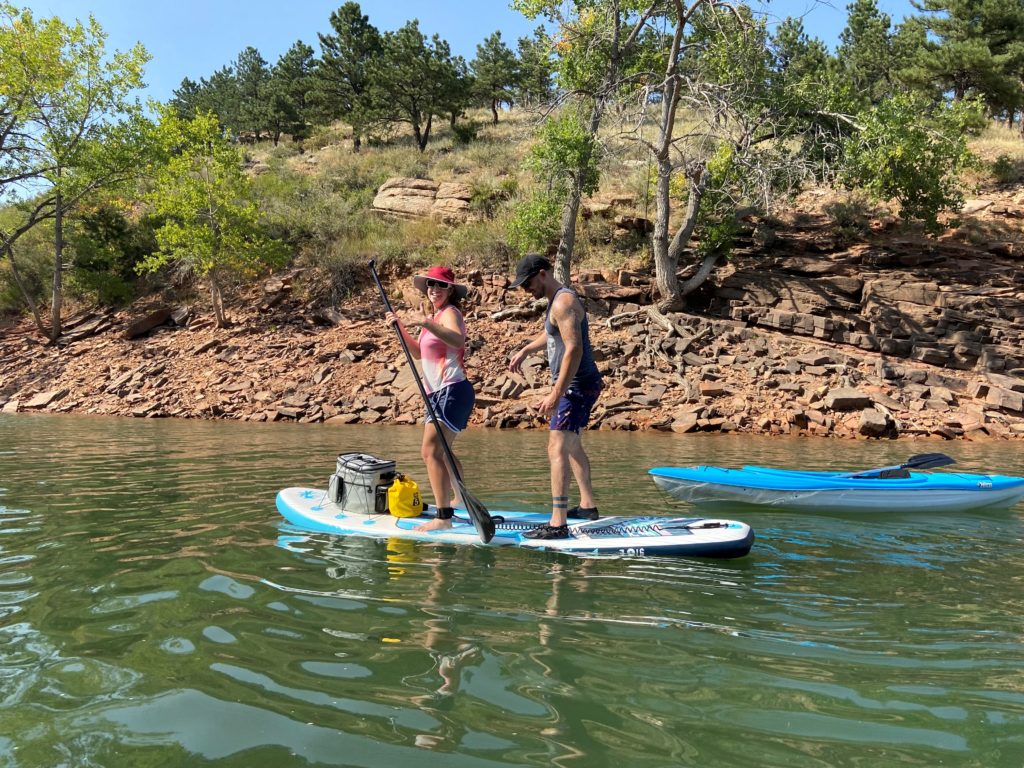 What Did We Think?
The Urikar paddleboard fits into a backpack and weighs 26 pounds, so you can put this in your trunk and take it to where the water is.
We got everything unpacked and started to get our pump on. The included air pump got this board fully inflated and ready to hit the water in about 3 minutes. The hook up on where you attach the air hose locks into place, so when you remove the air hose it doesn't lose air while you try to close it. This is a win.
The front of the Urikar PaddleBoard has built in bungee cords to hold your gear, like a small cooler so you can bring some fun gear when you hit the water.
In our tests the testers said the stability was really good for an inflatable paddleboard. They still believe a hard paddleboard provides better stability, but this did well when compared against other inflatable boards.
The water was choppy with many boats out for labor day and both testers fell in once. The board did not flip over. The contents on the board stayed in place. The paddle floats and they were able to get back on the paddleboard with no issues.
One thing that was noted was that the colored area where your feet go started to lose the color during our first use. One tester even had paint transfer on their shirt afterwards (it didn't come out in the wash). This needs to be looked at, as for a first time use on fresh water this shouldn't happen.
When we were done we opened the air port and then started to roll the board up. Once it was deflated everything was put back into the backpack and we called it a day.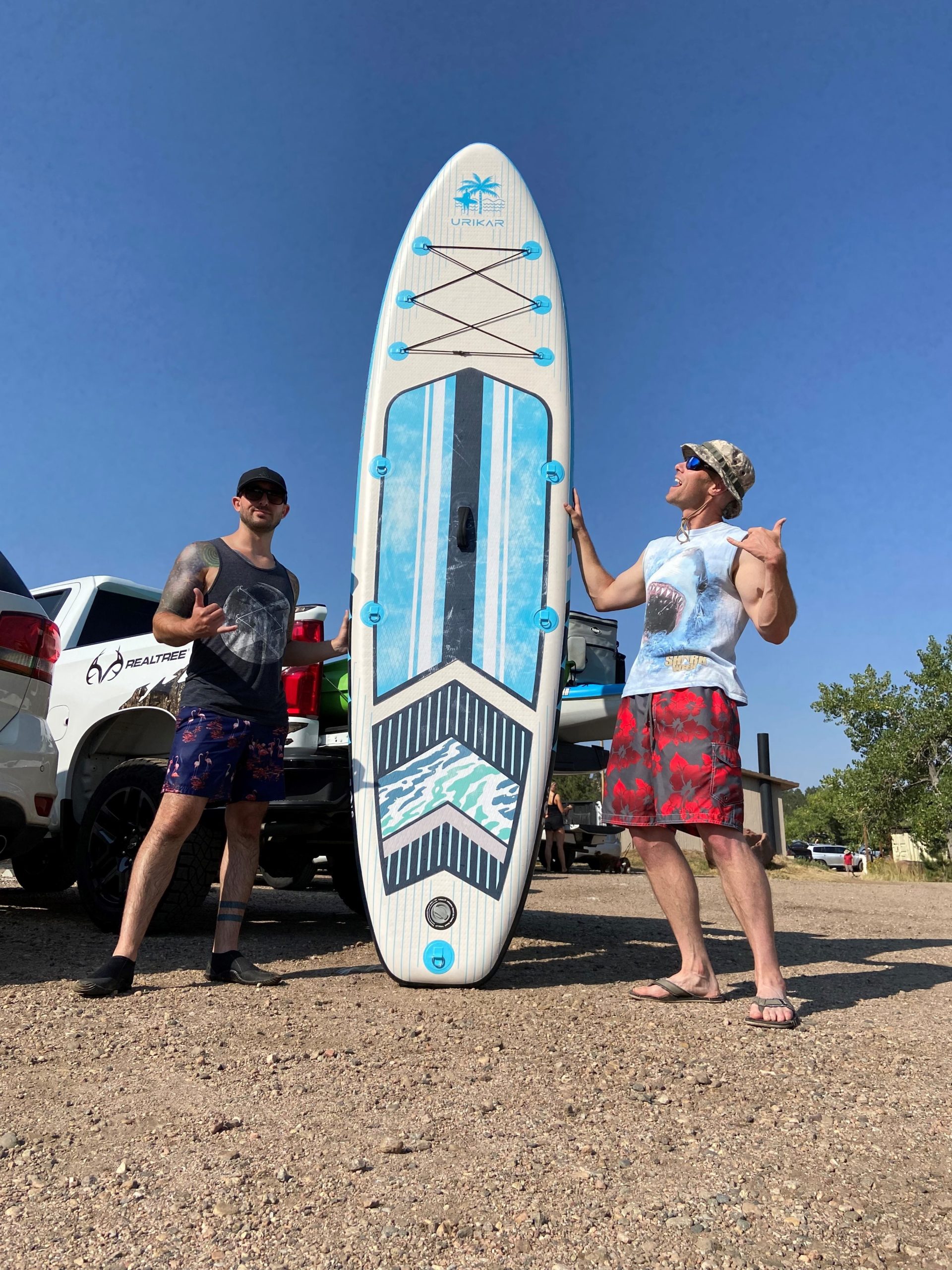 Conclusion
PROS: extremely portable, very stable for inflatable board, dry bag included, paddle floats
CONS: the paint on the foot padding started to come off during our first use
Overall, from a cost and portability standpoint this Urikar board gets high marks. If you don't want to buy a truck to haul the standard paddleboard, then its time to get an inflatable board, maybe from Urikar?
Learn more by visiting URIKAR.
Swing by the one stop tailgating shop, our AMAZON STORE. To find all your tailgating gear needs.
Thanks for reading our blog on the Urikar Inflatable PaddleBoard. Let us know what questions you have and then watch our video showing how to set it up, use it and then back it back up. While you're on YouTube made sure you SUBSCRIBE.
Love learning about all the cool products that we get to test out? Take a minute and check out our latest PRODUCT REVIEWS.
We never get paid for our reviews. This way we can always keep it real with our fans. We were sent a sample to test out with the understanding that we'd give our honest opinions.
Written By: Luke Lorick 9/11/21