It's 2022 shouldn't all things be cordless? Of course they should be, but heated blankets haven't caught up, until now. Gobi Heat is known for making heated gear like the heated vest and heated tailgating chairs that we have tested in the past. Now they are helping us cut the cord with the Zen wireless heated blanket. Take your heated blanket with you anywhere. Now let's get cozy as we get into the Zen Wireless Heated Blanket Review.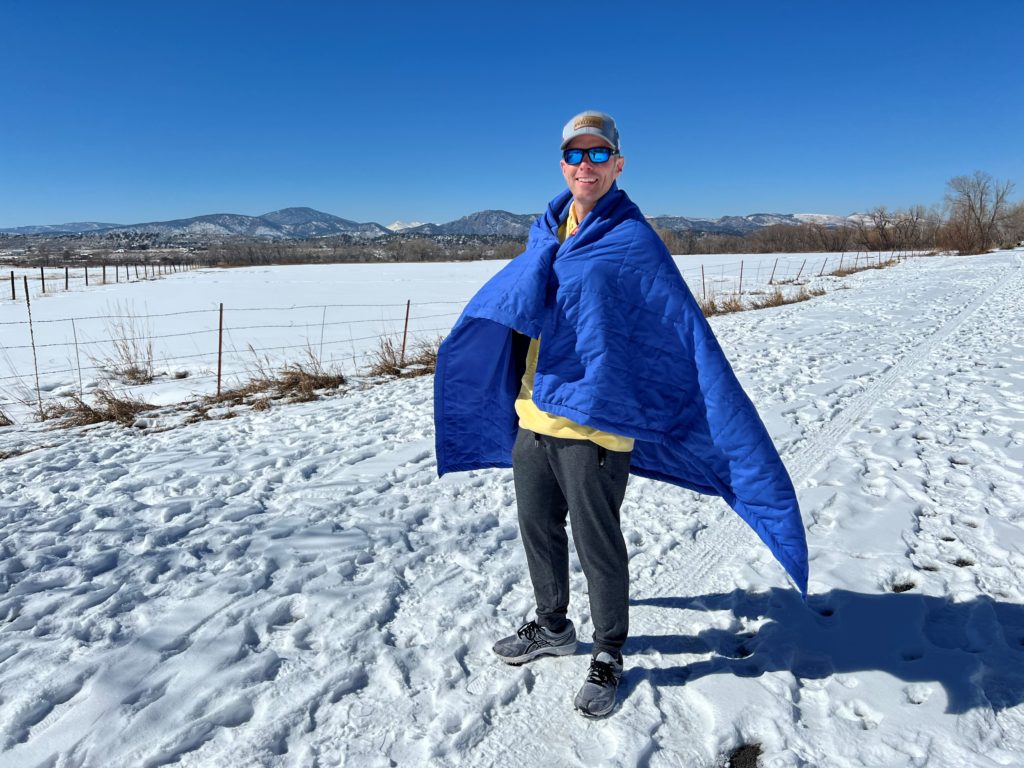 Zen Heated Blanket Features
-6 hour battery life
-3 heat settings
-2 colors gray and blue
-100% polyester
-Up to 136 F Degrees
-Machine washable
-70X50 size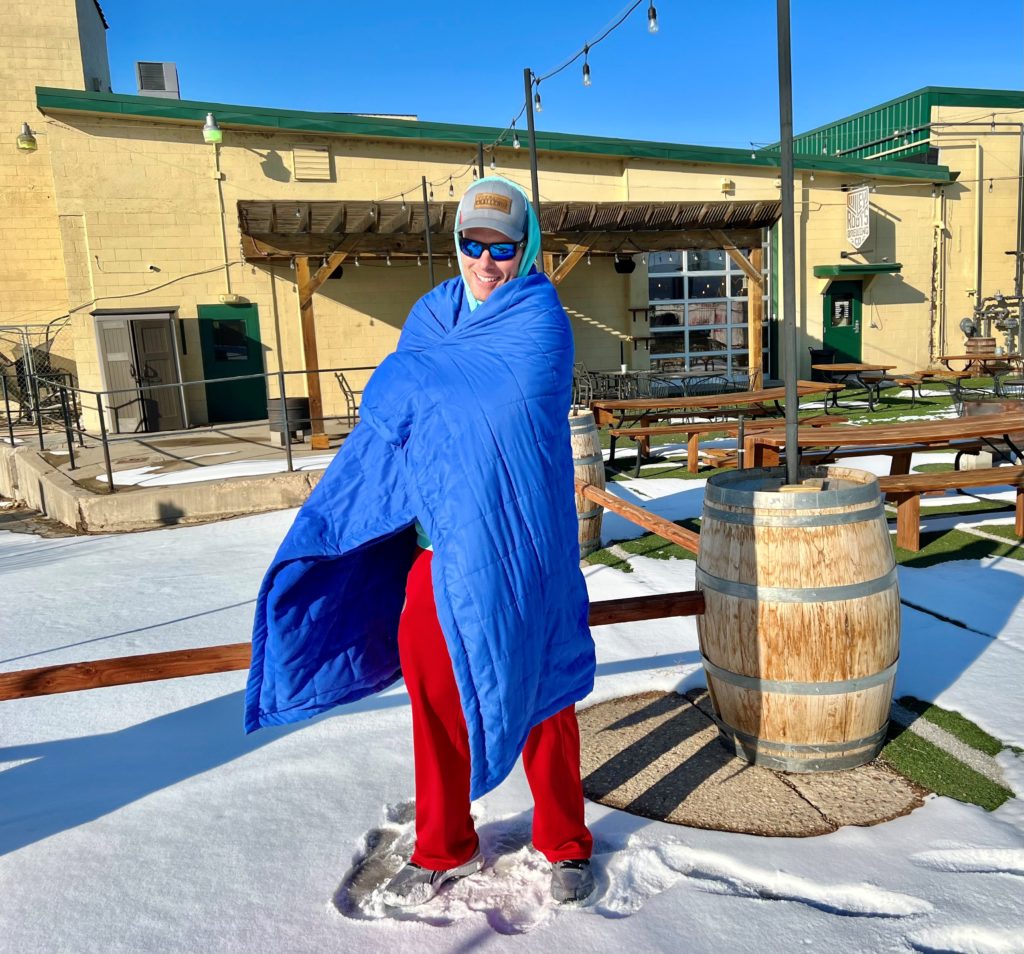 What Did We Think?
When I first got the notification that there was a wireless heated blanket that Gobi Heat was releasing, I got excited. My wife loves heated blankets, but that pesky cord. The cord gets tangled up, or you can't reach the plug. Now we can cut the cord and hopefully have that same level of cozy anywhere we wanted to go.
I picked out the blue color that looks awesome and it was finally a fun color for heated blankets. It comes in a bright orange carry case that looks great and makes you think of warmth.
The battery has a digital indicator that tells you exactly how much battery power is left. This is great as most heated gear doesn't tell you exactly how much power is left. One thing to note is that it takes the battery 12 hours to fully charge, so plan ahead.
Speaking of the battery it gives you over 6 hours of power on the lower power level and not quite 4 hours on the high power level.
The blanket has a cozy feel with the polyester touch, but let's talk about the heat the blanket puts out. With the conductive thread heating it helps give an even spread of heat over the blanket.
One thing that that we noted is that this does give you that extra level of cozy when you have it on high heating level. I can attest that it doesn't get as warm as the heated blankets we have that have cords. Cozy and warm yes, but not as warm as corded heated blankets.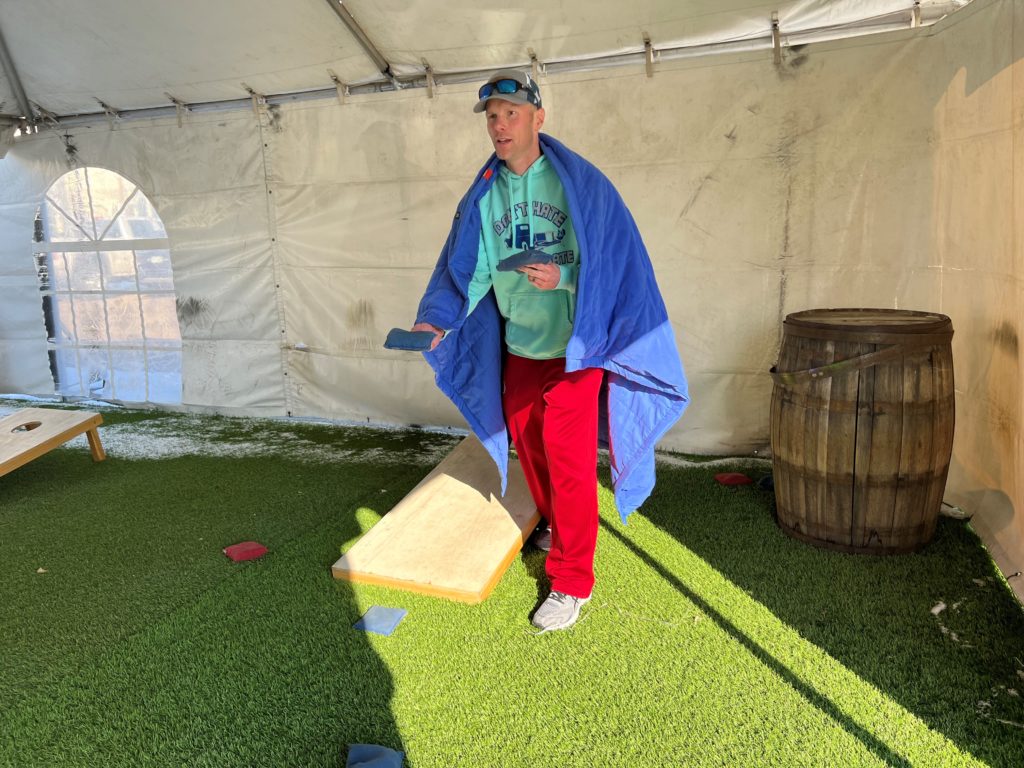 Conclusion
PROS: great color, digital battery read out, 3 heating levels, adds extra cozy when you're out and about
CONS: battery takes a long time to charge, it doesn't get as warm as heated blankets that have a cord
Overall, this is a product I'm keeping in my vehicle, so we can always have a way to stay cozy if our adventures take us into to the cold. If you're ready to cut the cord, but still stay cozy check out the Zen wireless heated blanket.
Learn more and get your own by visiting GOBI HEAT.
Find many amazing products that we've tested in our AMAZON STORE.
Thanks for reading our blog on the ZEN Wireless Heated Blanket Review. Let us know what you think and any questions. Check out our short video below and while you're on YouTube make sure you hit that SUBSCRIBE button!
Love learning about all the new products that we get to test? Take a minute and check out our latest PRODUCT REVIEWS.
We never get paid for our reviews, this way we can always keep it real with our fans. We were sent a sample to check out with the understanding that we'd give our honest opinions.
Written By: Luke Lorick 2/27/22