Everyone sits on their cooler, but cooler companies haven't put enough focus on your butt until now. Amry Sports built the ASSchest cooler with your butt in mind. They wanted to keep your drinks cold, your fanny happy and people smiling over this unique cooler. Pull up a cooler and we will see how the ASSchest cooler review does in the Tailgating Challenge.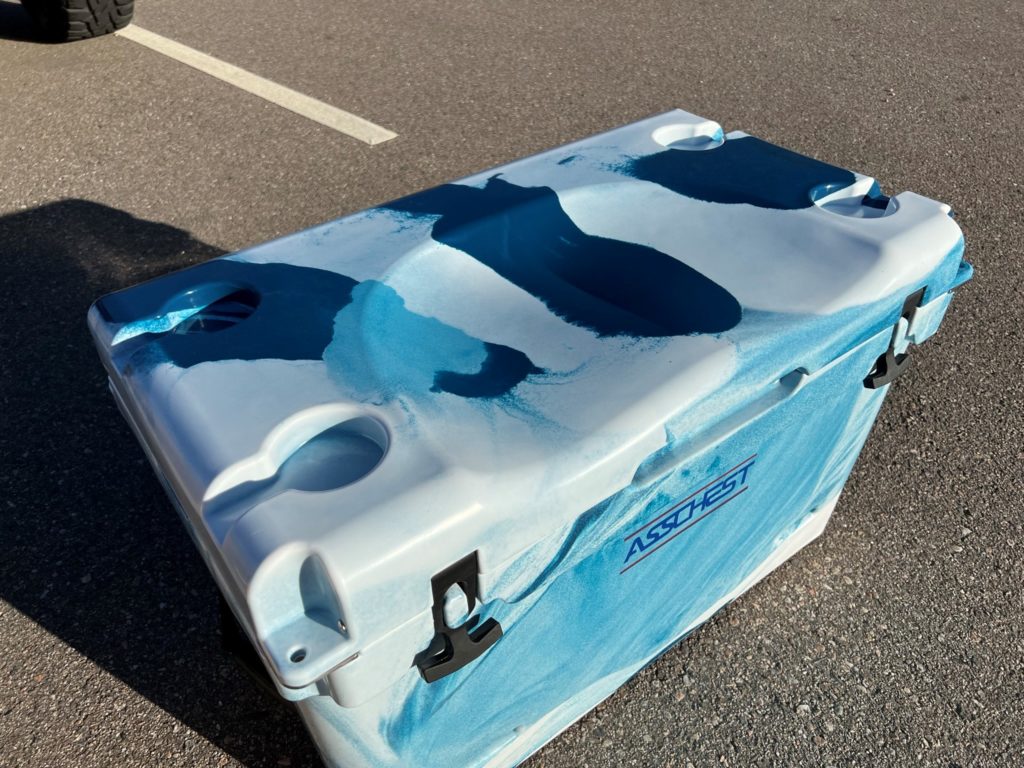 Asschest Features
-4 colors
-80 quart capacity
-Built in bottle openers
-Built in groove for your butt
-4 cupholders
What Did We Think?
When we saw this cooler we knew this had a place at tailgates across the country. Every tailgate I've been to I've seen numerous people sitting on coolers and now behold the ASSchest cooler was born to help make those sitting on the cooler have a more pleasant experience. For those that haven't gotten it yet ASSchest is a play on ICEchest:)
The ASSchest comes in 4 colors and we chose the blue and white (you can also get Tan/Black, Red/Black, and Maroon/White). This color combo shouts out ice cold beers are inside. The ASSchest is 80 quarts in size and had dual bottle openers to always ensure we could keep the tops popping.
Lets talk about ice retention. This is a rotomolded cooler and they are known for keeping ice for days. This one did not disappoint, as there was still ice almost 5 days later in 90 degree weather! The cooler can hold up to 80 pounds of ice! With that said when this cooler is loaded I highly recommend team lift approach, as this cooler can hold a ton of ice and cold beer.
Finally, lets talk about what makes this cooler special: The contoured groove for your rear end! This is a one size fits all approach from small to large you can slide your tush into a little more comfort on top of the cooler. Sure let's be honest there a definitely some butts that may exceed the size of this cut out, but a large percentage will comfortably fit in. I can confirm that this is an upgrade over a standard flat top cooler.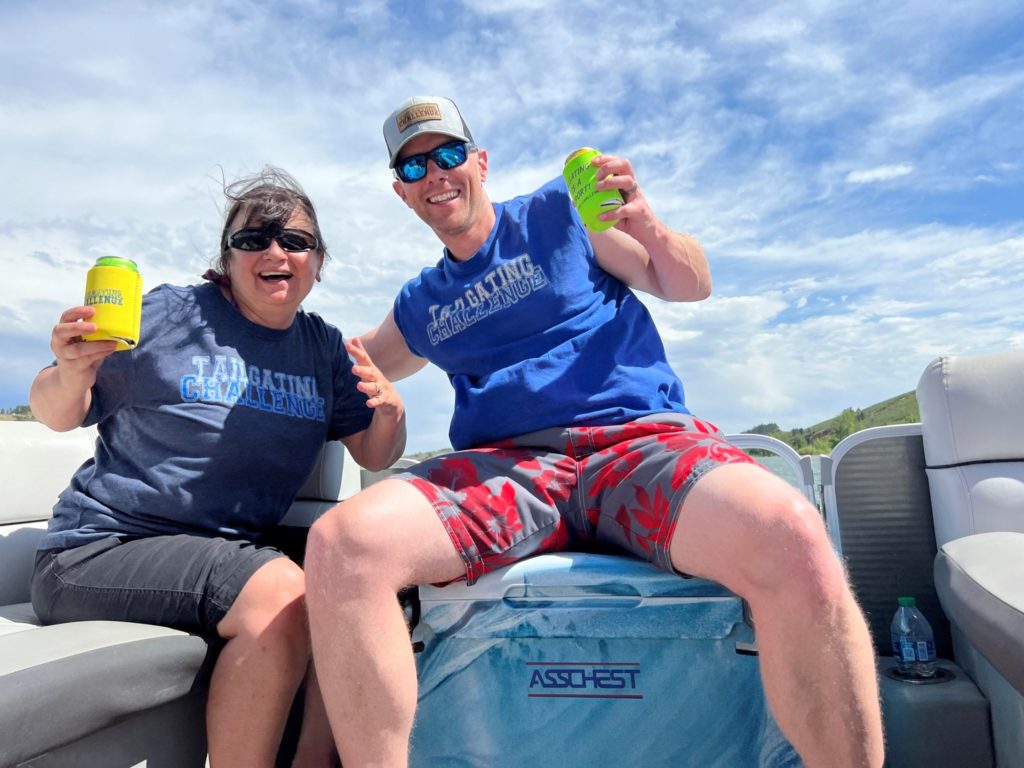 Conclusion
PROS: fun colors, built in bottle openers, a special place for your butt, keeps ice up to 5 days, most fun cooler name ever
CONS: only 1 size currently
Overall, this cooler does what other rotomolded coolers do, but it adds a hilarious name and a built in spot for your butt. If you're looking for a new cooler that will generate some conversation the ASSchest could be what your summer needs.
Learn more and get your own by visiting AMRY SPORTS.
Find this and many more amazing products that we've tested in our AMAZON STORE. A little bit of every purchase goes back to help support our honest reviews of the products you love.
Thanks for reading our blog on the ASSchest Cooler Review. Let us know what you think and any questions. Check out our short video below and while you're on YouTube make sure you hit that SUBSCRIBE button!
Love learning about all the new products that we get to test? Take a minute and check out our latest PRODUCT REVIEWS.
We never get paid for our reviews, this way we can always keep it real with our fans. We were sent a sample to check out with the understanding that we'd give our honest opinions.
Written By: Luke Lorick 6/22/22