Shooting champagne is a sign of celebration, accomplishment and victory. You've seen sports teams win and then shoot champagne all over the locker room to celebrate. Now there is a new way to shoot champagne and celebrate with a product that we saw on Shark Tank. Meet the Bubbly Blaster the champagne gun that can shoot champagne up to 30 feet! Now let's celebrate another fun blog of the Bubbly Blaster Review.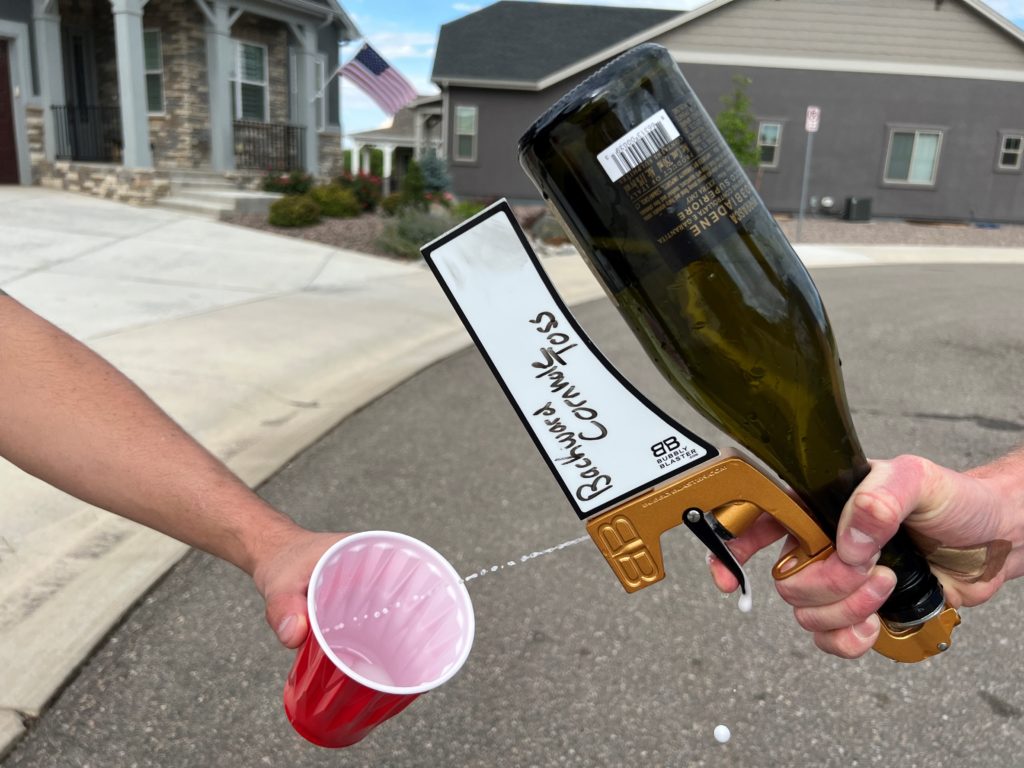 Bubbly Blaster How to Use
-Open your bottle of champagne
-Flip open your Bubbly Blaster handle
-Insert the black, rubber stopper into your champagne bottle
-Flip the handle back over to lock it in
-Fire away
(see step by step in our video review below)
What Did We Think?
I recently set a world record for the longest backwards cornhole toss (See that shot HERE). This was one of the biggest sports moments of my life and I understood more of why teams celebrate by shooting champagne. I knew the Bubbly Blaster could be a fun way to celebrate accomplishments, or just for an awesome day at the tailgate party.
The Bubbly Blaster was simple to set up and use. It took us a matter of seconds to set it up and get the champagne spraying.
This champagne gadget gives you more control and less waste when you shoot champagne. I set it up to get sprayed by both a regular bottle of champagne and the Bubbly Blaster version with champagne. My thoughts are the old school way of shooting champagne had more champagne flying, but there was less control, more waste and with a quarter of a bottle left my buddy said he couldn't get anymore to spray.
The Bubbly Blaster on the other hand is easy for anyone to use, my mom handled the shooting of the Bubbly Blaster in the video below with no problems. You could fill cups up, spray in your mouth, and really hit the target with your champagne blasts.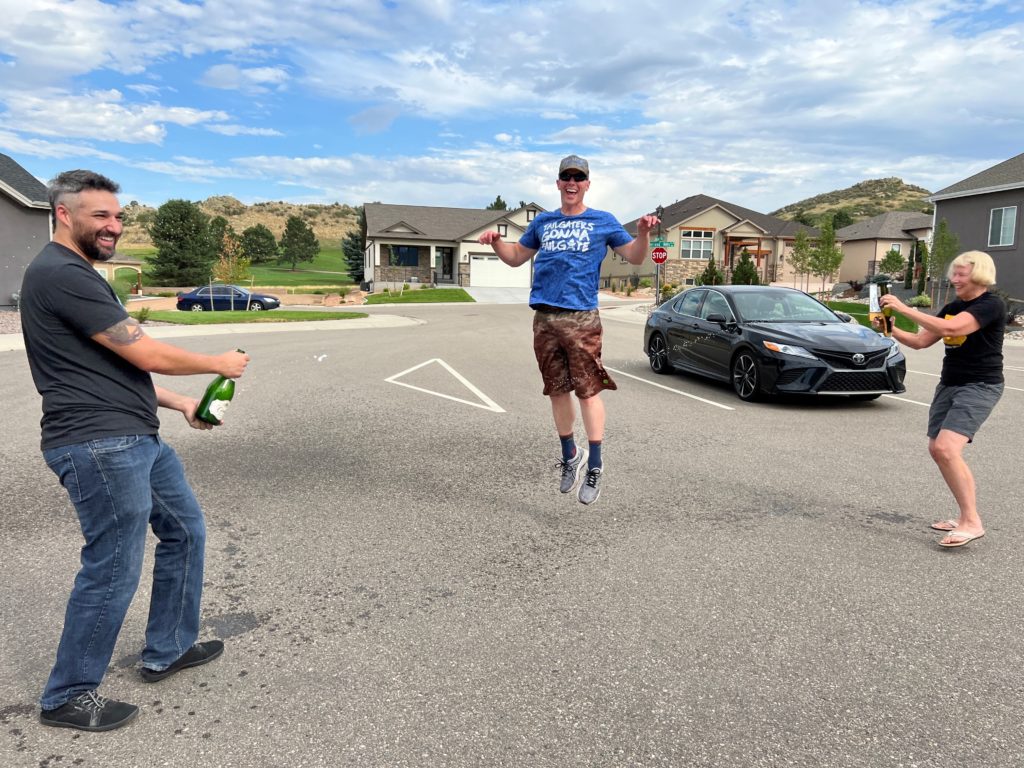 Conclusion
PROS: more control, fun styling, less waste, able to use entire bottle of champagne, can also be used as champagne stopper
CONS: even after adjustments there was a small leak that had a few drops coming down the trigger
Overall, this has FUN written all over it. If you're looking to have some fun with your friends, or celebrate a victory, then the Bubbly Blaster could be next tailgating tool you need.
Learn more and get your own by visiting BUBBLY BLASTER.
Find this and many more amazing products that we've tested in our AMAZON STORE. A little bit of every purchase goes back to help support our honest reviews of the products you love.
Thanks for reading our blog on the Bubbly Blaster Review. Let us know what you think and any questions. Check out our short video below and while you're on YouTube make sure you hit that SUBSCRIBE button!
Love learning about all the new products that we get to test? Take a minute and check out our latest PRODUCT REVIEWS.
We never get paid for our reviews, this way we can always keep it real with our fans. We were sent a sample to check out with the understanding that we'd give our honest opinions.
Written By: Luke Lorick 8/1/22