A yard game that Vikings played? You have our attention and we knew we had to put the Kubb Game to our Tailgating Challenge. Let's see what makes this game special in our Country Kubb Game Review.
Product Features
The wood used in our finished products is Poplar.
Each set is crafted by the seasoned quality of Amish woodworkers.
Locally grown and made in Ohio, USA
In Your Box

1 King : 10.5in x 3.5in x 3.5in
10 Kubbs : 6in x 2.75in x 2.75in
6 Batons : 12 in x 1.75in diameter
6 Boundary Stakes
1 Rule Sheet
1 Canvas Tote to carry game
How to Play Country Kubb
-Set up Kubbs 8 X 5 meters.
-In center of the field place the king.
-To determine who goes first each team throws a baton towards the king without hitting it, the closest gets to go first.
-Each team then throws batons, underhanded, at the opposing Kubbs.
-Each Kubb that is knocked down then has to be thrown between the king and opposing teams Kubbs.
-Then you have to knock down these 'field' Kubbs, that were just thrown, before you can attack the opposing teams line of Kubbs.
-If you miss hitting these 'field' Kubbs, the ones that you tossed, that is the opposing teams new line to throw from.
-Once all of the opposing teams Kubbs have been knocked over you then attempt to knock over the king to win the game.
Game Play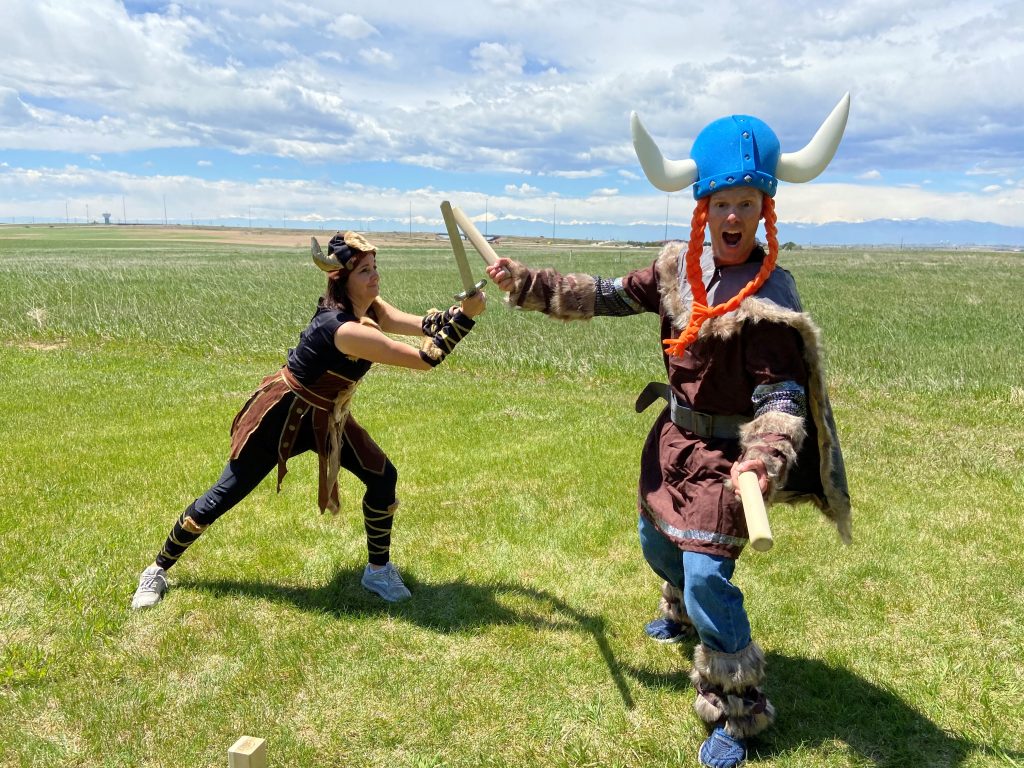 Any game that is inspired by the great Vikings has our full attention. We set up the game by estimating the 8X5 meters. As with most games I don't bring out a measuring tape. Once we had the game set up it was time to pick sides and toss our batons at the king. Remember the closest baton to the king gets to go first, but don't hit him!
When I first started playing I was not aware of the rules with the different throwing styles that are not allowed. I had found throwing the baton underhanded, but sideways was yielding better results for me. This is not an approved throw and all should be underhanded with the baton up and down vs. left to right. You can see our video for the proper throwing techniques and those that are not allowed.
Trying to hit the Kubbs is fun! Having the aspect of tossing the Kubbs that are knocked over where the other team has to hit these field Kubbs helps protect your line of Kubbs in the back.
Once we knocked all of our opponents Kubbs over it was time to attack the king and down he went. The king is special as you can also customize him, we added National Yard Games Day. There is also a hidden bottle opener on the bottom of the king that you can crack open a cold beer to celebrate as Vikings would.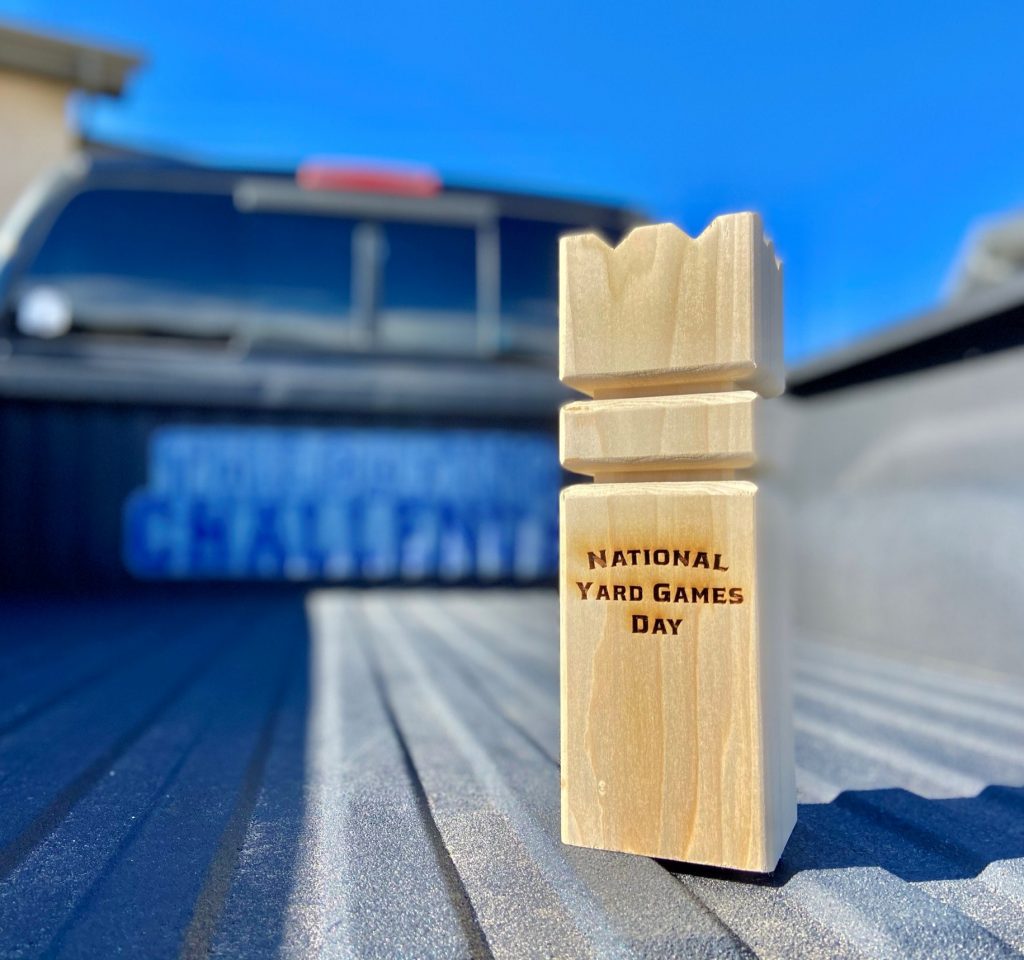 Conclusion
PROS: high quality wood, ability to customize the king, fun with a group of people, lets you wear Viking costumes, built in bottle opener on king
CONS: not a game you'd play/practice by yourself
Overall, this game turned out to be more fun that I initially envisioned. Getting some fellow Vikings together to play made for an amazing afternoon that we won't soon forget.
Learn more and get your own by visiting COUNTRY KUBB.
Find hundreds of carefully curated products in our AMAZON STORE.
Thanks for reading our blog on Country Kubb Game Review. Let us know what questions you have and watch our video review of Country Kubb below. Make sure you SUBSCRIBE to our YouTube channel.
Love learning about all the cool, new products that we get to test out? Take a minute and check out some of our recent PRODUCT REVIEWS.
We never get paid for our reviews. This way we can always keep it real with our fans. One game was sent to test out with the understanding that we'd give our honest thoughts on the game.
Written by: Luke Lorick 5/16/21