There is average tailgating, then there is being a KING of the tailgate and having the time of your life. Having a motorized cooler at your next tailgate will ensure you are crowned king.
We recently had the opportunity to review the Cruzin Cooler 1000 watt (most powerful) edition. The package arrived in 2 separate boxes and we put together the cooler in about 30 minutes. We had to adjust the brakes before the first use to ensure proper stopping power.
Once all was together and in proper working order it was time to ride.  Wow this little thing has some power. We have popped a few accidental wheelies when taking off from a stop.
The Cruzin cooler goes up to 13mph and gets to top speed pretty quick. Let's just say we have had MANY onlookers and people asking "what the heck are you riding on" comments as we tested our unit out.
Half of the interior of the cooler is a cooler, while the other half stores the battery and other electronics.
PROS: FUN, FAST, trap door to get in cooler, everyone LOVES it, built in cup holder. Battery level indicator so you never run out of juice!
CONS: A key start would be nice to ensure no one drives off with it(you can buy a key system as an extra), like a motorcycle there is no reverse (but you can easily walk it backwards) To make this perfect it needs a built in stereo and the option to make it a two seater (It does have a trailer hook up so you can add another cooler/wagon behind the cooler). Needs better directions on how to adjust the brakes (we looked up on youtube to learn how to do it)
Overall, we love this Cruzin Cooler and can't wait to use it more this football season. I'd recommend you check out Cruzin Coolers to get your own today!
Want one?
tailgating 2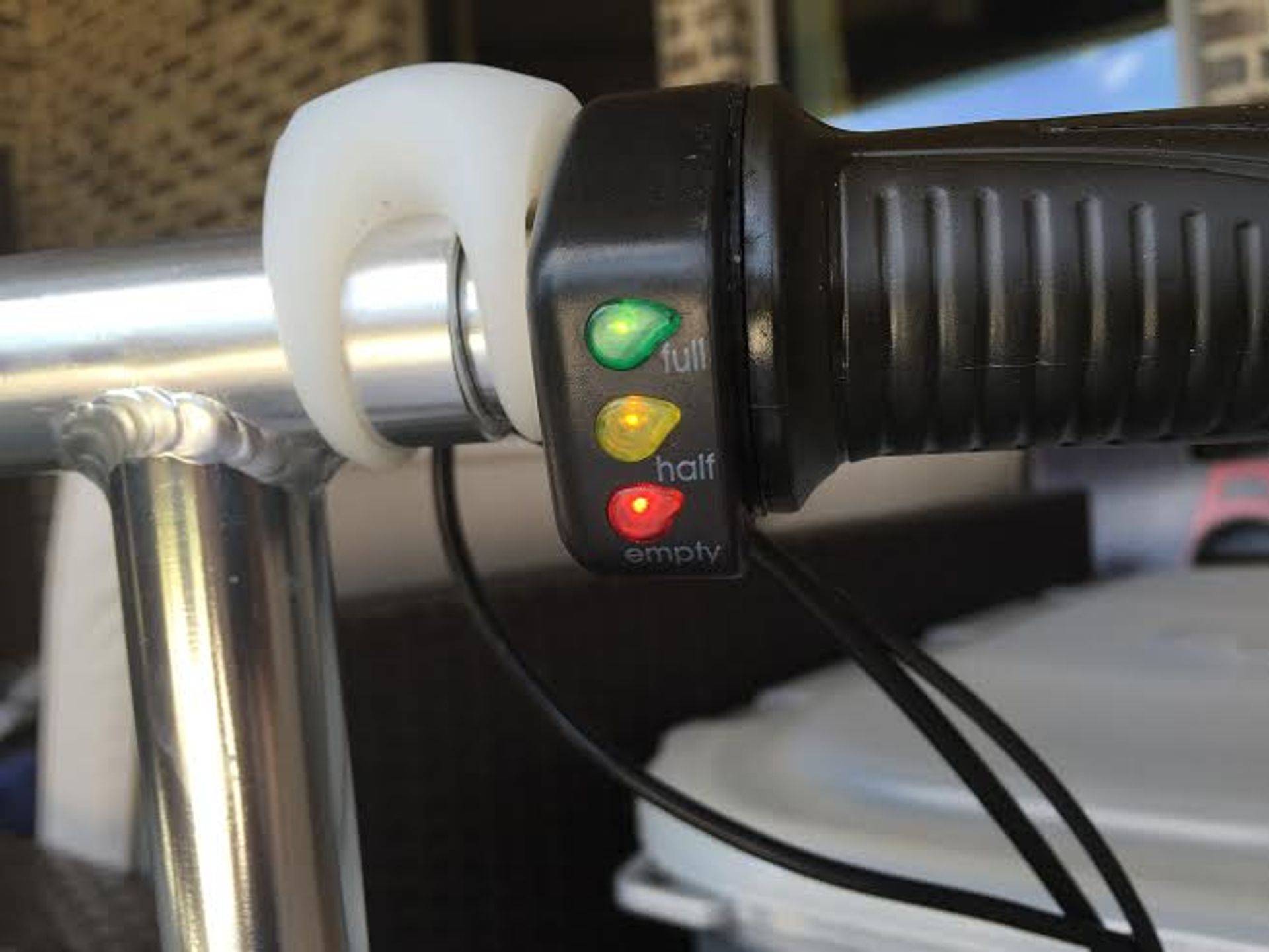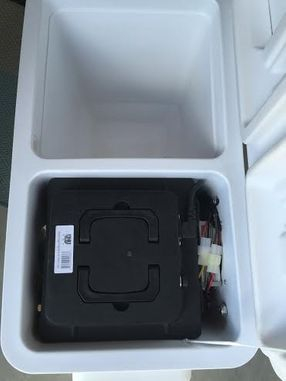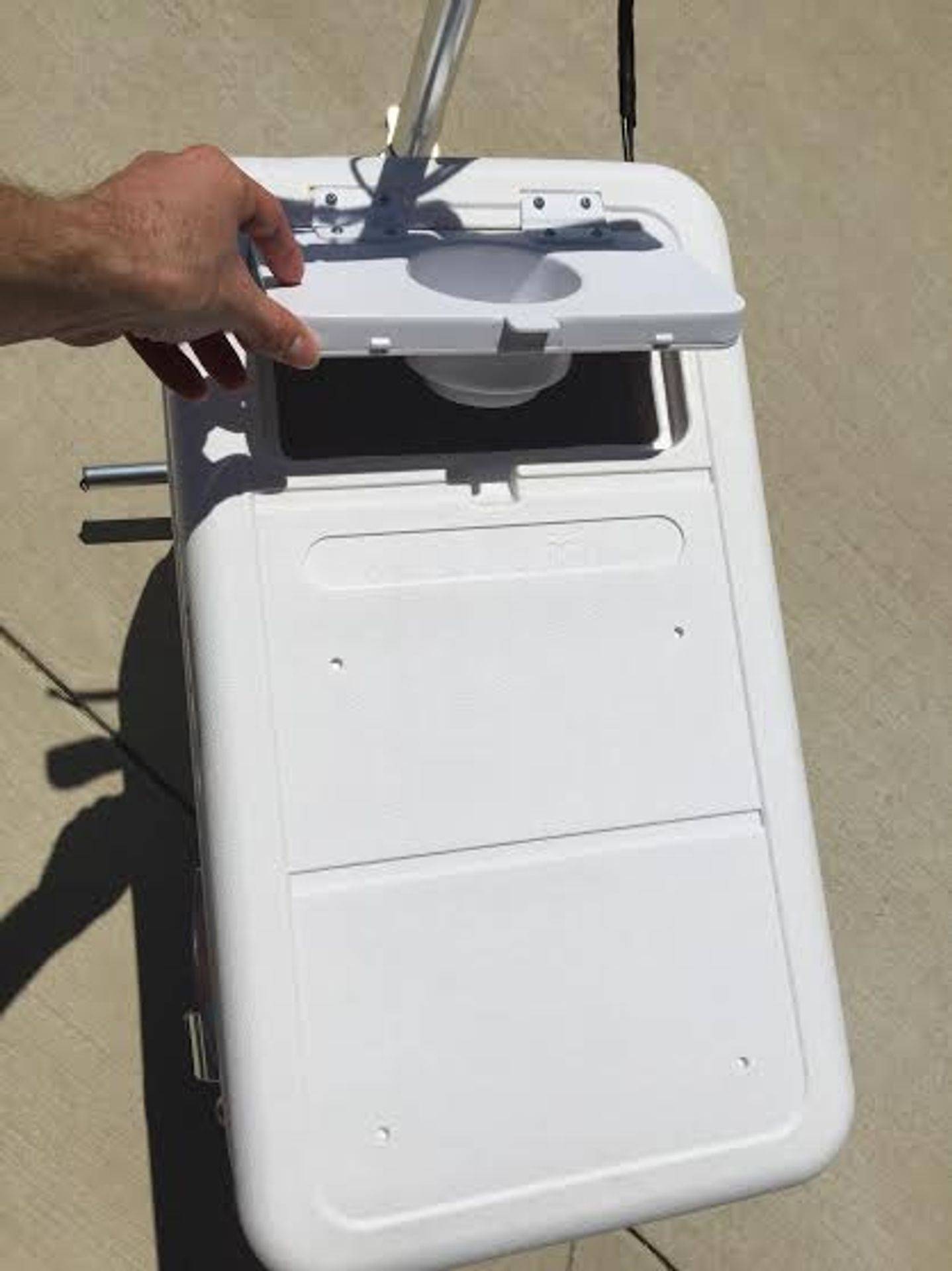 Trap door with cup holder