We have numerous tailgating chairs in our arsenal, but today we show you the worlds largest tailgating chair that will dwarf all competitors. Meet the Kingpin chair. This huge tailgating chair made us do a double take, as it looks like a normal tailgating chair, but supersized. If you need a little more space in your tailgating chair read on into the Kingpin chair review.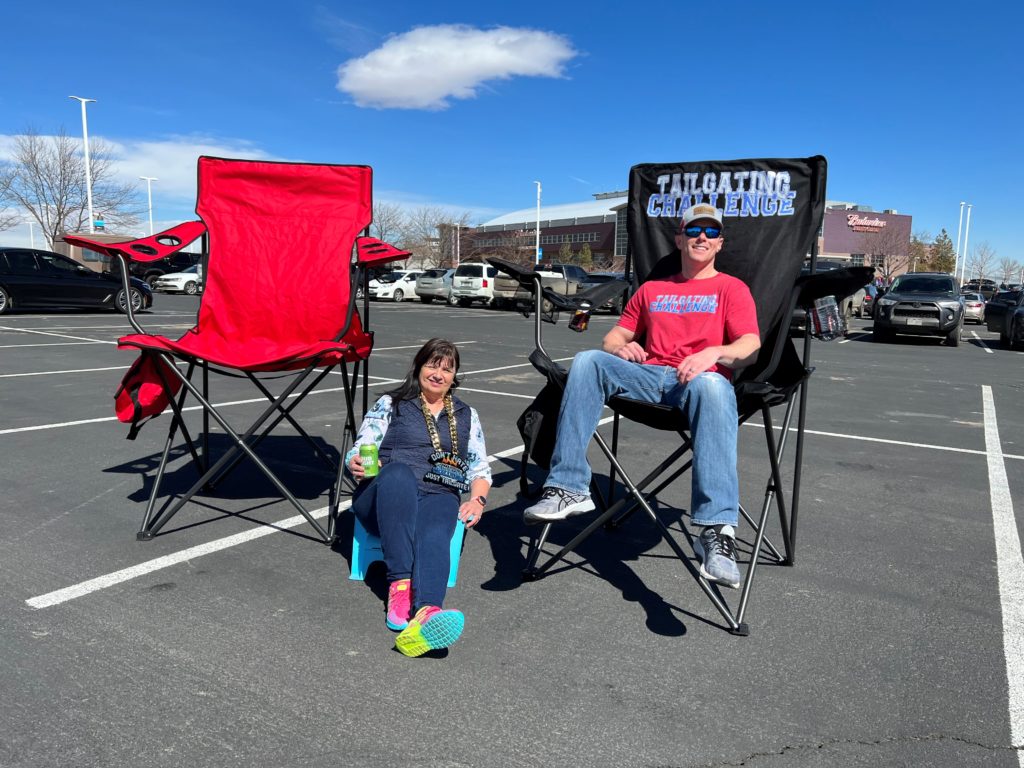 Kingpin Chair Features
-Holds up to 400 pounds
-Weight approximately 28 pounds
-6 cup holders
-Steel frame
-Canvas fabric
-Built in cooler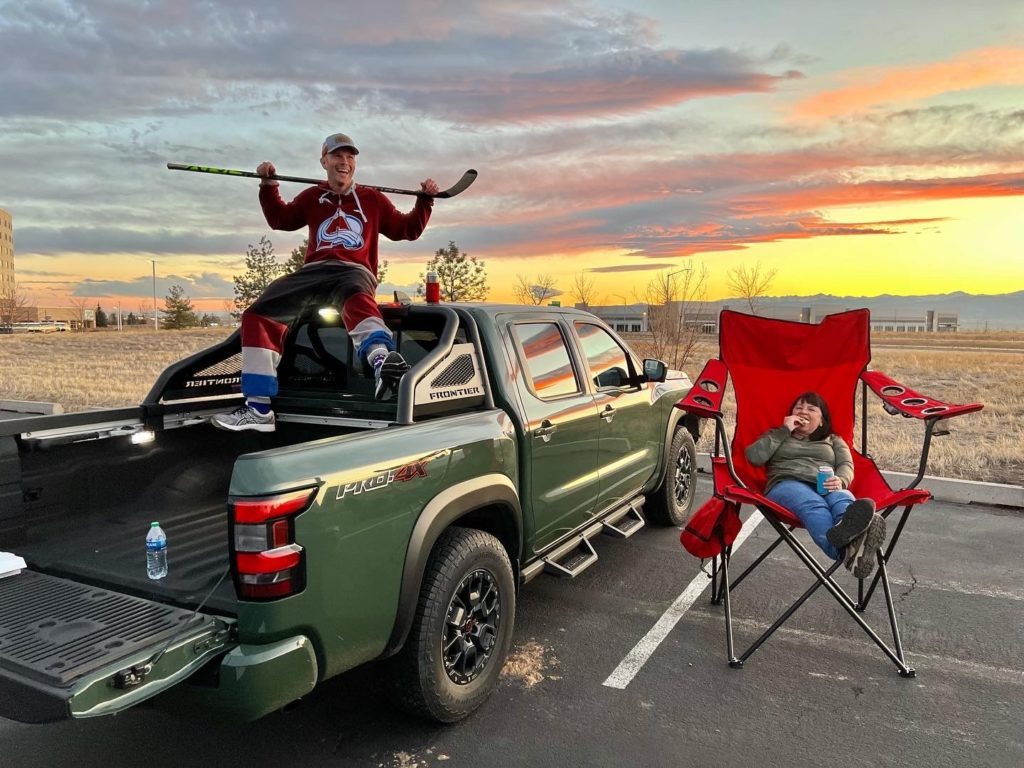 What Did We Think?
Here at Tailgating Challenge we love different. We love things that stand out. This Kingpin chair may not only be the biggest chair we've ever tested, but also the biggest head turner too. Whenever we take these out to an event people do double takes and want to know more about these giant tailgating chairs.
Currently, the chairs come in both red and black colors. They have 6 built in drink holders and even a small cooler that can hold six drinks and ice on the side. This cooler is also detachable if you need to take it on the go. This cooler is good for what it is, but remember this isn't a high dollar rotomolded cooler built into this chair.
The chair sets up and folds up just like your normal tailgating chair except it's much BIGGER! Getting it back in the bag took me a couple of minutes.
Getting into the chair is the biggest question we get. People have climbed into the chair, jumped into the chair, flown into the chair, or you can have a step stool to get into the chair. We show you a few of these in our video below.
Sitting in the chair makes you feel like a kid again, as even at 6 feet tall my legs still dangle off the edge of the Kingpin chair. Sitting in the chair in regular fashion is not as comfortable as normal sized tailgating chair, but if you sit cross legged or lounging out, this chair is a game changer. You also have room for 2 or 3 people all sitting in the same chair!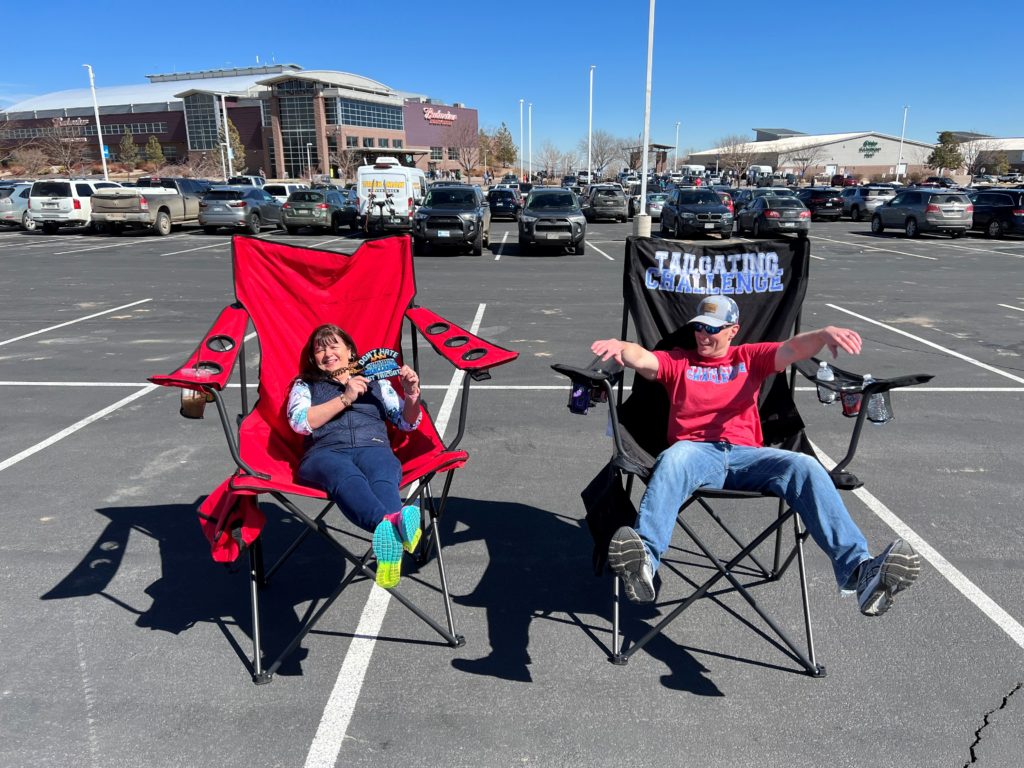 Conclusion
PROS: 6 cup holders, built in cooler, holds 400 pounds, head turner
CONS: some have trouble getting into the chair
Overall, this chair will be coming to tailgating events with us across the country as it is everything we love. Big, bold and unique. If you need to supersize your tailgating chair it's time for the Kingpin chair.
Learn more and get your own by visiting Custom Folding Wagons.
Save with promo code: tailgating
Find many amazing products that we've tested in our AMAZON STORE.
Thanks for reading our blog on the Kingpin Chair Review. Let us know what you think and any questions. Check out our short video below and while you're on YouTube make sure you hit that SUBSCRIBE button!
Love learning about all the new products that we get to test? Take a minute and check out our latest PRODUCT REVIEWS.
We never get paid for our reviews, this way we can always keep it real with our fans. We were sent a sample to check out with the understanding that we'd give our honest opinions.
Written By: Luke Lorick 3/14/22