We love playing yard games, so much so that we created National Yard Games Day! In our quest to have fun and find the coolest games, we came across a new game that combines Cornhole and Tic Tac Toe. When I first heard of this I was intrigued and wanted to play. Now lets see how this new cornhole yard game did in our Tic Bag Toe Review.
How to Play Tic Bag Toe
One thing that I love about any new yard game is SIMPLICITY! Many games that are coming out are getting more and more complex with how to play and keep score. This is where Tic Bag Toe shines, as most people know how to play both cornhole and tic tac toe.
Each player gets 4 bags and is assigned either 'X' or 'O'. Each player then attempts to get three X's or O's in a row to win the game. It's as easy as that!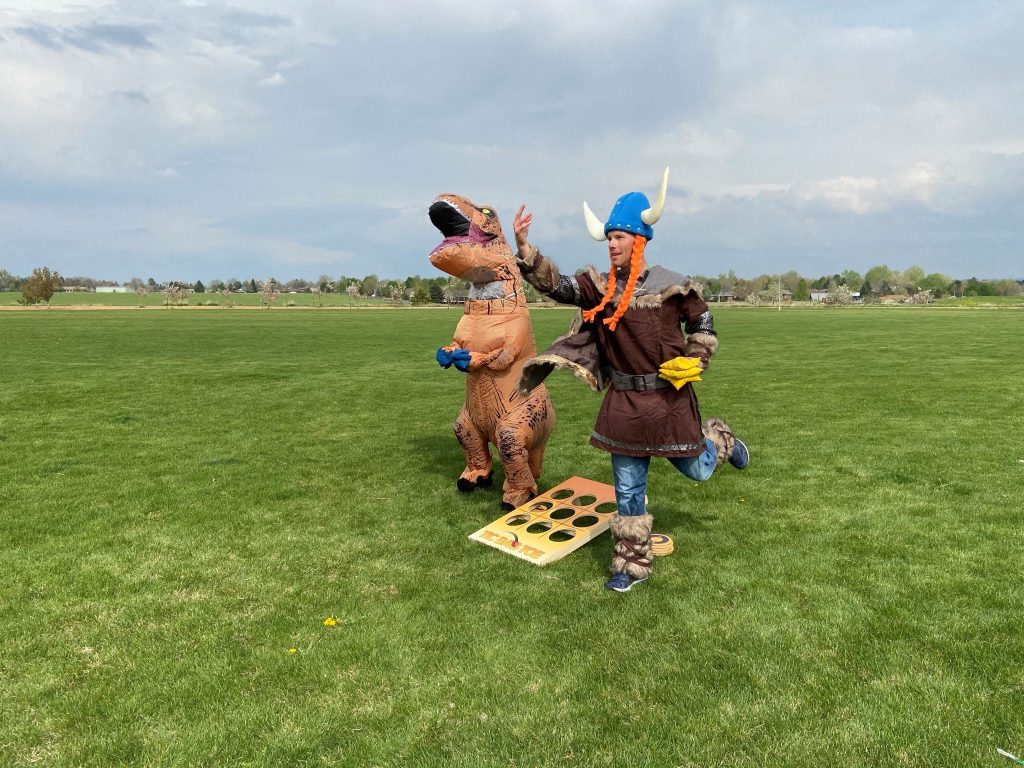 Game Testing
We normally get our hands on a new product and test it on our own, but with Tic Bag Toe it was different. It was different since the inventor came out to showcase his game and play it with us!
The Tic Bag Toe game comes in a portable bag that is more durable than some I have tested. The bag can hold 1 or 2 boards. They sell the Tic Bag Toe game sets as a single board, or a double set. It comes with cornhole bags included.
We started playing and everyone was having fun, as there were 9 holes to make bags into. Games are always more fun when there is more ways to score!
As the game went on you have to start using more strategy and skill to make your bag, so you can connect three in a row, or block your opponent from making theirs. This is the fun part as when you're playing a normal game of tic tac toe you know where you want to place your X or O and you put it there. In this game you may know where you want to place that X or O, but you still have to have the skill to make it the cornhole bag into the hole.
This game is fun for both adults and kids as it's easy to play and understand who wins. We played on single board and then played as teams with the double boards. When playing with double boards each side is playing their own game and the first team to win 3 games wins it all.
Conclusion
PROS: fun, easy to understand game, more portable that regular cornhole boards
CONS: There is potential for fewer parts by having X and O on each side of the pucks that go into the board
Overall, this game impressed us. We had a ton of fun playing Tic Bag Toe and we were one of the first companies to test this out as they expect to start shipping these in summer of 2021.
Learn more and get your own by visiting TIC BAG TOE.
Find hundreds of cool products in our AMAZON STORE.
Thanks for reading our BLOG on Tic Bag Toe Review. Let us know what questions you have and then watch the short video below with us playing the Tic Bag Toe game.
Love learning about all the cool, new products that we get to test out? Take a look at our recent PRODUCT REVIEWS.
We never get paid for our reviews. This way we can keep it real with you.
Written By: Luke Lorick 5/20/21