When it comes to testing tailgating gear no one does it quite like we do here at Tailgating Challenge. Each year we test gear, literally all year long. This allows us to find the top products that we know will help make your tailgating better than last year. Ok, to be fair ANY tailgating will be better than last year in 2020, but trust us these products are awesome. Now in no particular order meet our 2021 National Tailgating Day Top 10 Products.
Rugged Road Outdoors Cooler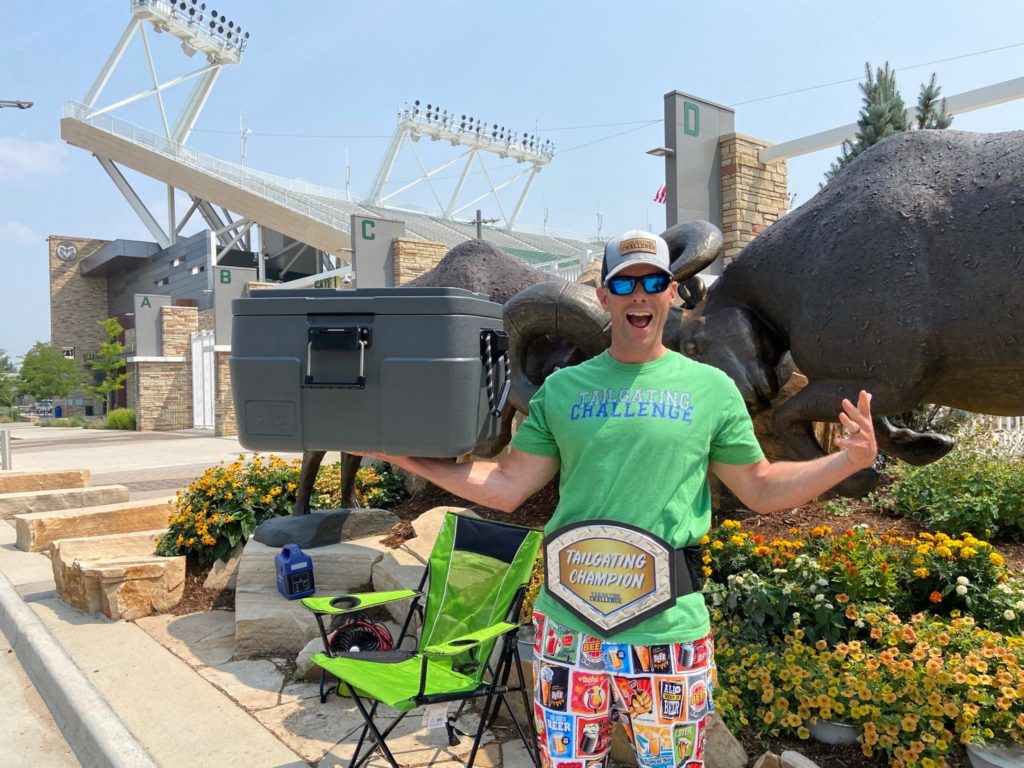 This cooler made the list since it is rugged, light weight and keeps ice for days. The Rugged Road Outdoors cooler is similar to rotomolded coolers in its toughness and ice retention, but weighs less than 10 pounds. There is no other cooler we've tested that boasts ALL of these features.
Check out our video of this fun, unique cooler and let us know if you need this for your next tailgating party.
Get your own by visiting Rugged Road Outdoors Cooler.
Tic Bag Toe Game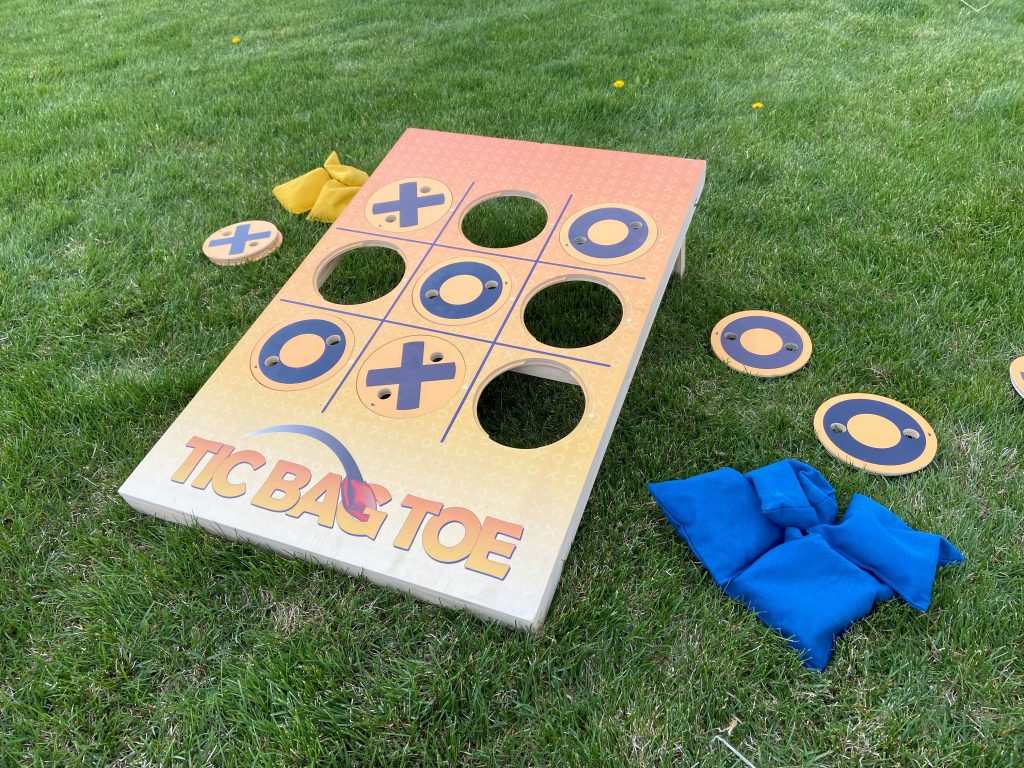 We test quite a few games, but the Tic Bag Toe game stood out from the rest because it is fun for ANYONE. Oh and did we mention the scoring is the easiest of any game you'll ever play. You've played tic tac toe before. Now you do the same thing but you throw cornhole bags into the hole you want and it is then filled with an X or an O. Get three in a row and yell out TIC BAG TOE!
Check out the video below to see why we loved this game so much and get your own by visiting TIC BAG TOE.
Narwhal Speaker Tumbler Lid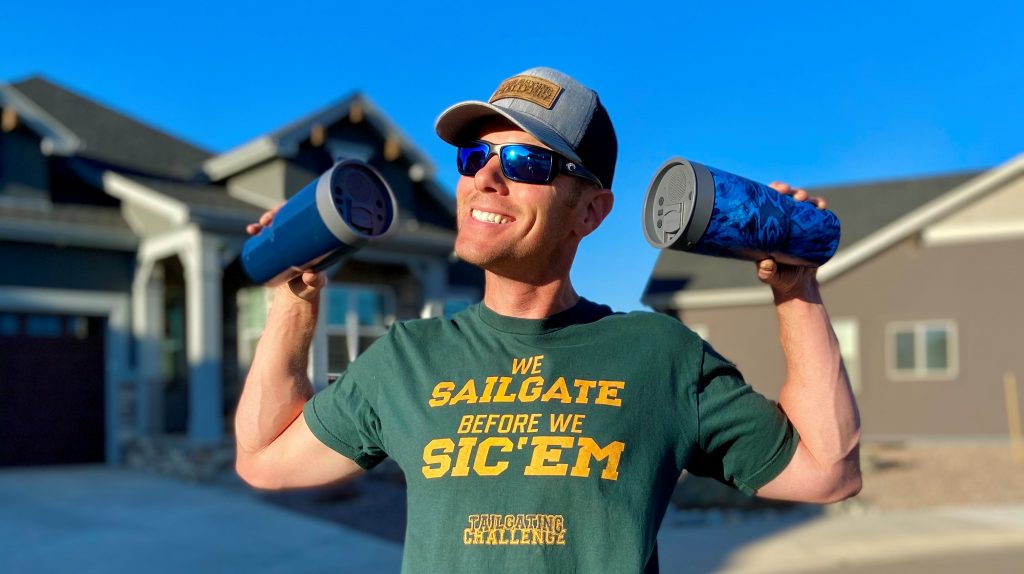 This was one of those products where I said dang how has no one thought of this before? The Narwhal tumbler lid fits into your current tumbler, but there is a bluetooth speaker in the lid, so you always have your tunes nearby. You can even pair two of these together, so you and your best friend can listen to the same music.
Check out the video below to see this tumbler lid in action and get your own by visiting NARWHAL.
Humbra Giant Tailgating Umbrella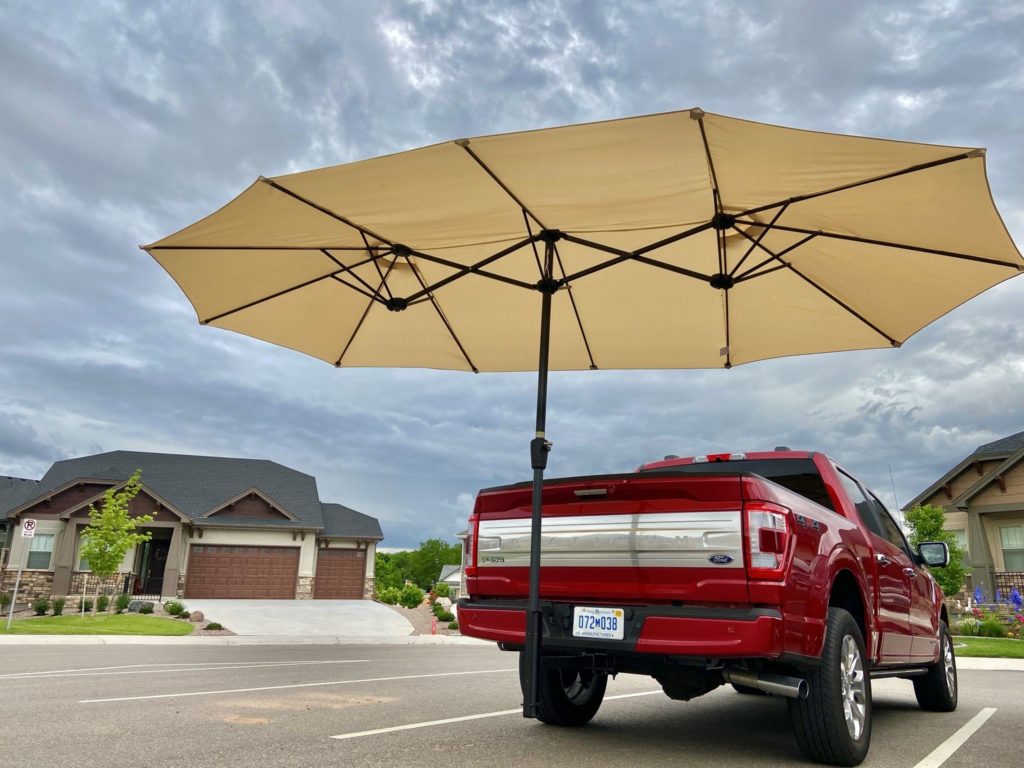 Meet the worlds largest tailgating umbrella from HUMBRA! This umbrella that has a 15X9 coverage area! Oh did we mention this attaches to your standard 2 inch receiver hitch? This will throw some big time shade at your tailgates and for once that is a great thing.
Check out the video below and visit HUMBRA to get your own.
DemerBox Bluetooth Speaker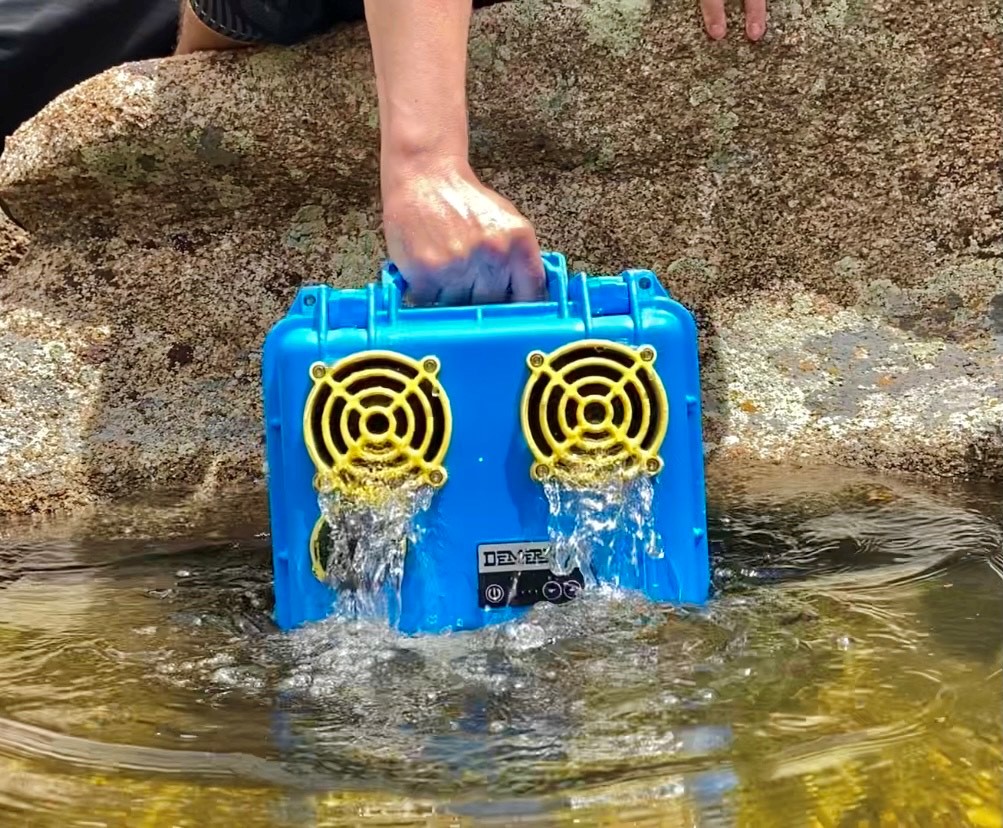 You need some tunes at your tailgate and the DemerBox is a big time speaker system that is waterproof and built into a rugged Pelican case. This cranks the tunes out no matter the weather or if you drop it!
See the abuse we put this speaker through and get your own by visiting DEMERBOX.
PowerNap Charging Station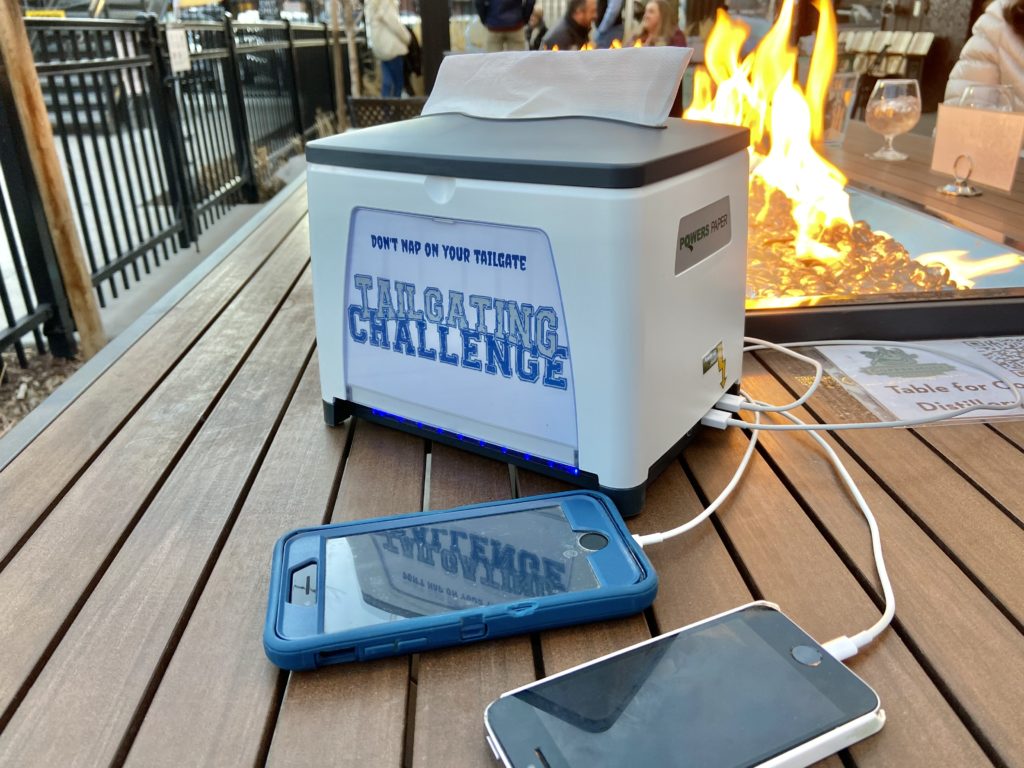 This made our list because it's a napkin dispenser that is also a portable power station! Do I need to say anything further? Oh well you can customize both sides of the napkin dispenser too! People don't know enough about this product yet, but they will soon.
Check out our video showcasing the most unique napkin dispenser ever and get your own by visiting POWERNAP.
Mozy

A simple name for something that solves a problem that isn't addressed that well: Keeping your lower half warm! We wear jackets for our top half and this is a weather resistant wrap for your bottom half that will protect you from the cold and those ice cold stadium seats this fall.
Check out our video to see this product in action and get your own by visiting MOZY.
Kijaro Rok It Chair
What's a tailgate without a comfortable chair? No worries we found the Kijaro Rok It chair. This chair has great ergonomics, back support and comfort. The comfort comes from rockers on the back. There is only a small amount of rocking motion that feels perfect to us. If you're looking for a comfortable chair that has great back support, this could be the chair for you.
Check out the video below and then get your own by visiting KIJARO.
GrillBlazer Grill Gun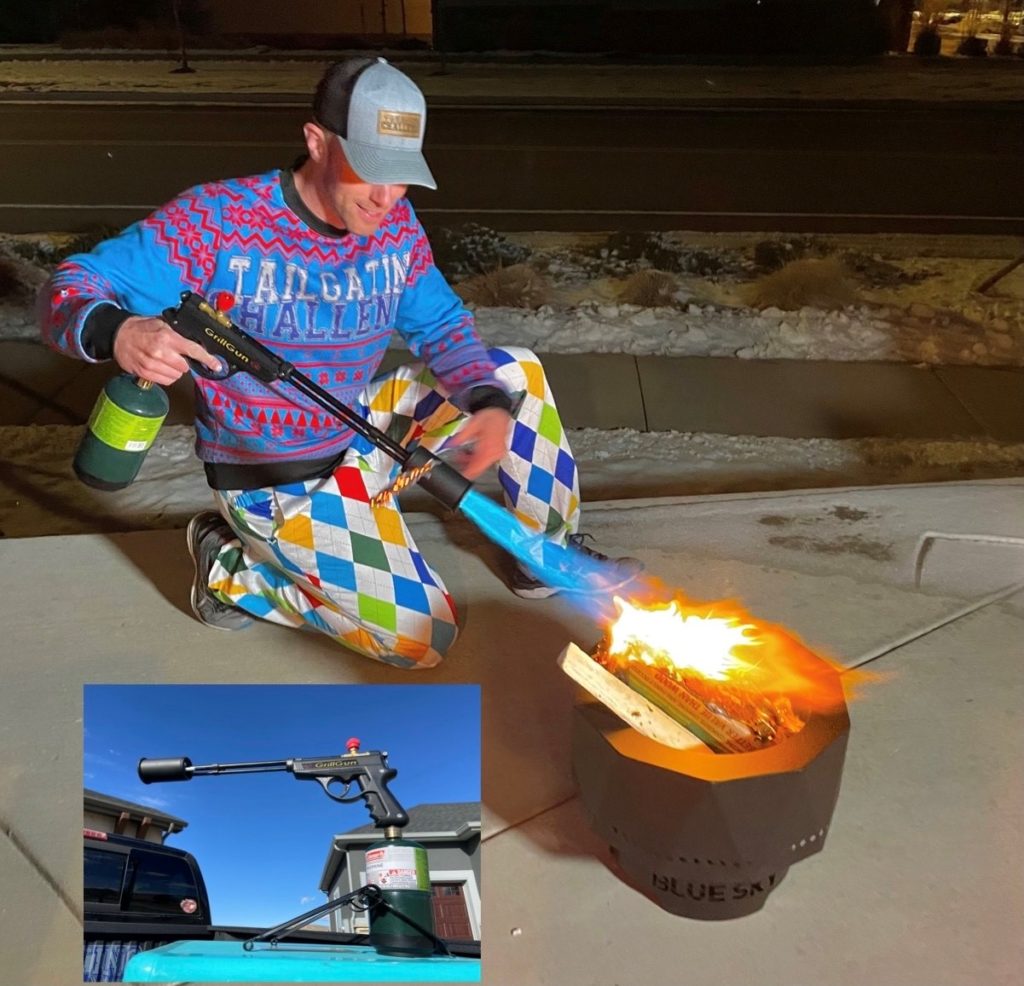 We found the coolest way to light your fire pit or BBQ grill with the Grill Gun. This is like a mini flamethrower that will impress the crowd and light things up in a way you could only dream of before. This uses a propane tank to fuel things up and has an adjustable flame to dial it in.
Check out the must see video of the Grill Gun. Get your own by visiting GRILL BLAZER.
Bumper Bar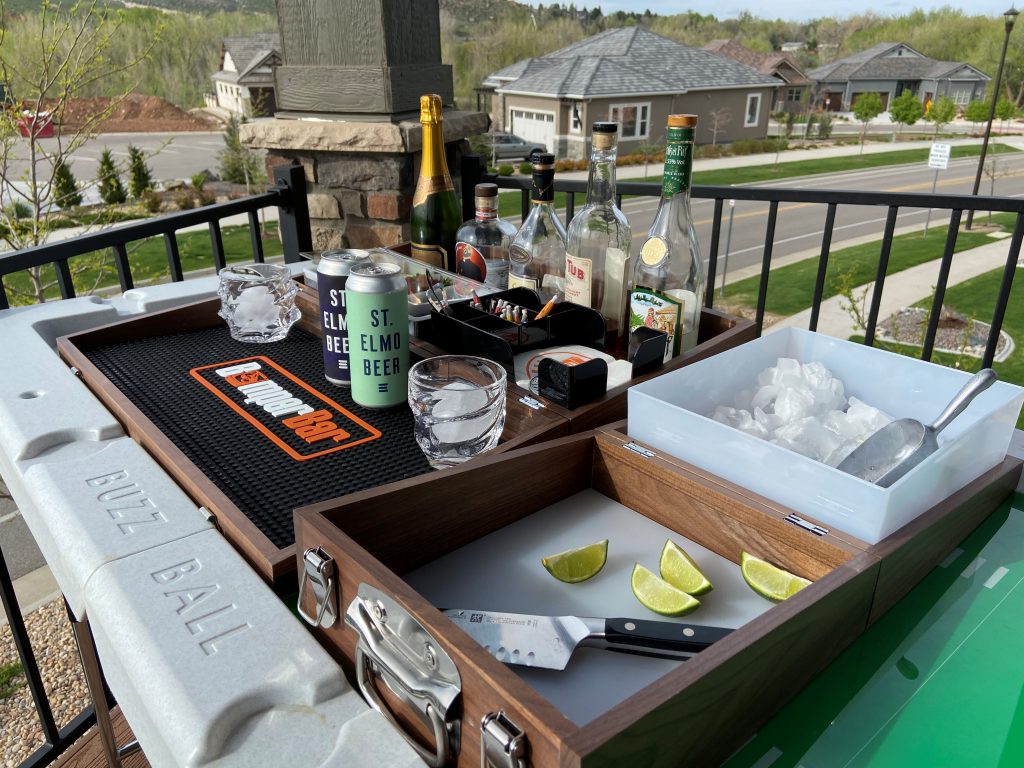 Last but not least, meet the portable bar that was made with the tailgate in mind. The Bumper Bar has everything you need to set up an epic bar on your tailgate! The Bumper Bar has a place for your bottles, ice, add ons and even a non skid pad to make the best drinks at your next tailgating party.
See what we whipped up in our video review and get your own by visiting BUMPER BAR.
There you have it our Top 10 products for this National Tailgating Day! Let us know what your favorite ones were and what we left out that you thought should have made this list.
We never get paid for out top 10 lists, so rest assured that these are products that we enjoyed and believe will make your tailgating even better this year.
We put some of the coolest products in our AMAZON STORE, so check it out and support our hustle!
Written By: Luke Lorick 8/24/21