Love football? Love yard games? Well listen up, we found a new football inspired yard game that is sure to bring the fun and challenge to your next tailgating party. Meet All Star QB Football Game. This game is designed to help you get better accuracy throwing a football and do it in the most fun way possible. Let's drop some dimes and get into the All Star QB game review.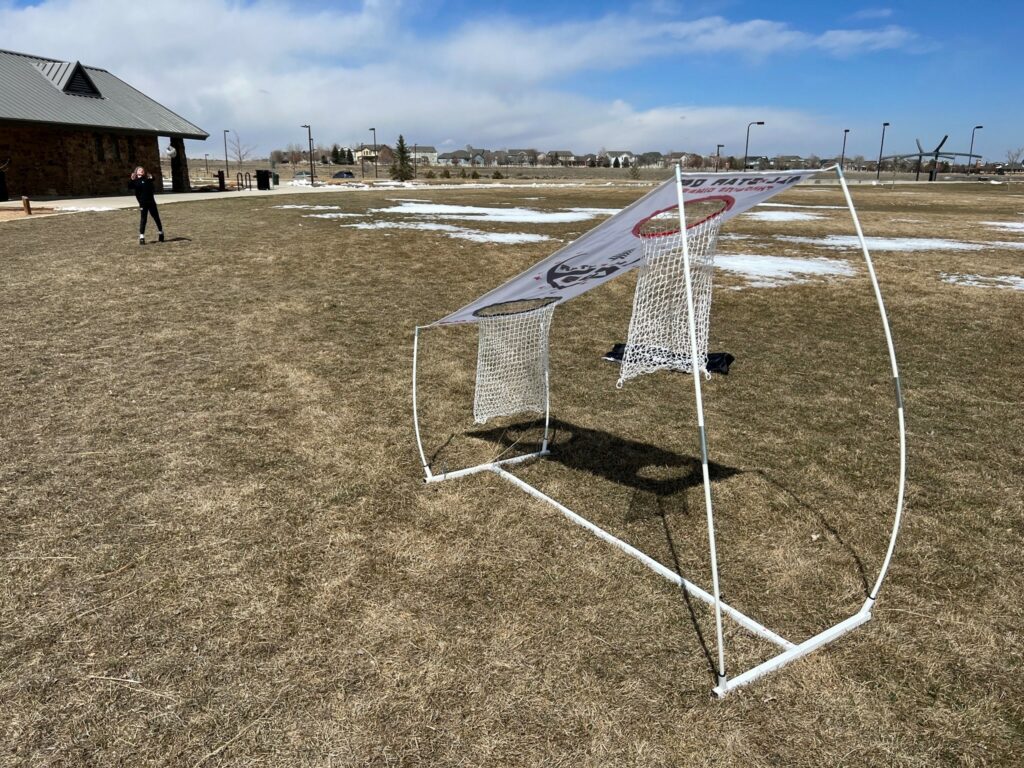 How to Play All Star QB (Standard Game Play)
Players must always stay behind the Line of Scrimmage (LOS) when executing his/her throws. If a player
crosses the LOS while executing a throw it results in loss of down and no points are awarded on that down. For beginners you start 30 feet back and advance level step back 45 feet.
Players start the game with one throw each from the pre-game, agreed upon LOS to determine the order of
play. The player with the best score after one throw each chooses the order of play. He/she can elect to
throw first or defer to throw last. This will be the order for all four quarters.
While Player A is executing his/her four downs (throws), Player B is located near the ASQB target surface
without interfering with his/her opponents throws and returns the ball to Player A until he/she completes all
four downs. Players then switch positions.
The quarter is completed when all players have executed their four consecutive downs.
Players compete for four quarters of play to determine the final outcome. Remember, fourth down is always
worth double points.
All Star QB Scoring
-BLUE RING (Field Goal): Any ball thrown through the larger Blue Ring is a Field Goal and worth three (3)
points. Unless it is fourth down where it is worth double points or six (6) points.
-RED RING (Touchdown): Any ball thrown through the smaller Red Ring is a Touchdown and worth six (6)
points. Unless it is fourth down where it is worth double points or twelve (12) points.
-WHITE TARGET SURFACE (Extra Point): Any ball thrown that hits the white ASQB target surface is an
Extra Point and worth one (1) point. Unless it is fourth down where it is worth double points or two (2) points.
Hitting the ASQB legs, frame, or anything below the ASQB target surface DOES NOT receive points.
What Did We Think?
All Star QB game was a game we had seen on social media and it looked like a game that we'd enjoy playing. When the game came in I could tell this would be a portable game, as it all fit into a sleek carrying case. When my nephews came to visit, I took them out to the park to see if they could be future All Star QB's.
Set up for the game is pretty simple and only took about 2 minutes to have it ready to start tossing dimes. The metal parts snap and slide together easily. The actual target hooks to each of the 4 poles with the last pole being the hardest to connect, think the last side of a fitted bed sheet you're trying to get on the bed. Finally, you secure the game into the ground with included ground spikes. This means the game is not designed for parking lots, currently.
Once the game was set up, footballs started flying. The field goal hole is closer and larger, so this was the initial target as we got used to the game. As we got more comfortable some TD's were scored, along with making the extra point (hitting anywhere on the white target).
My nephews (7 and 8 years old) weren't as interested in playing by the standard rules, shared above, but wanted to see who could make the most shots. They also wanted to take different angles at tossing the footballs into the targets. This is the beauty of this game, you can play standard rules or create your own fun. Also I learned if you need something to entertain your kids this is the game you need! I literally had to force the nephews to stop playing, so we could go to eat.
To sum this game up in one word: FUN. We didn't want to stop playing and had a blast from start to finish. While this game is fun you are also building skills with passing, so if you are QB or QB in training this is a great way to practice your throws, while having fun.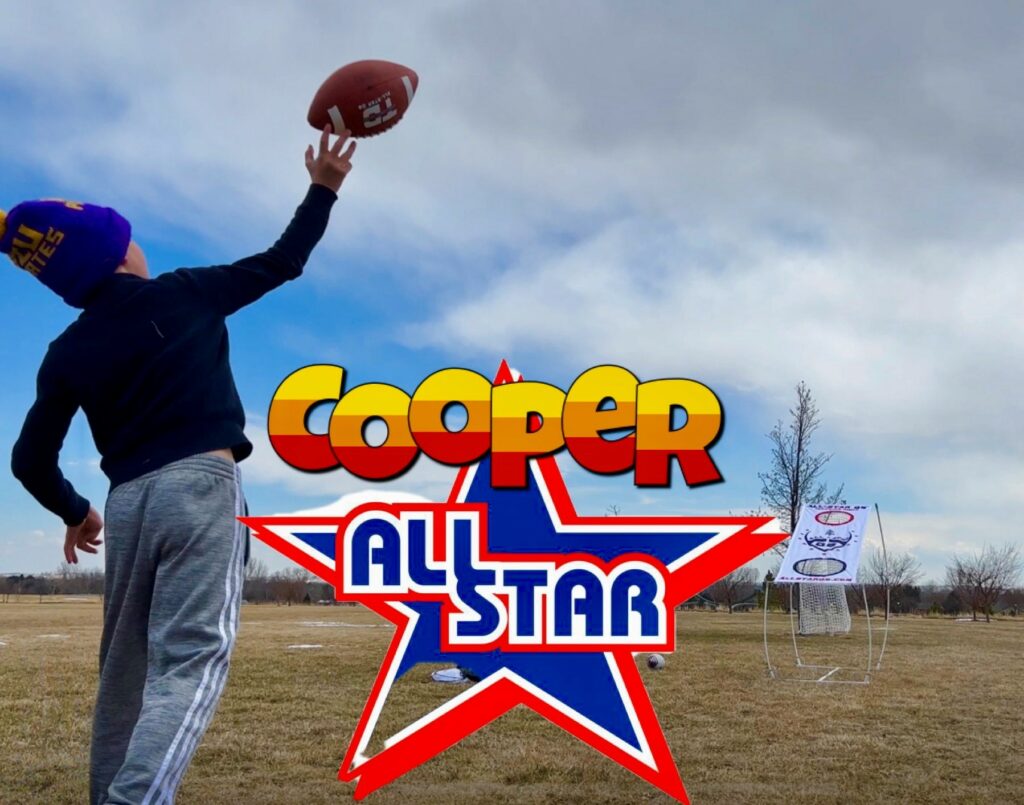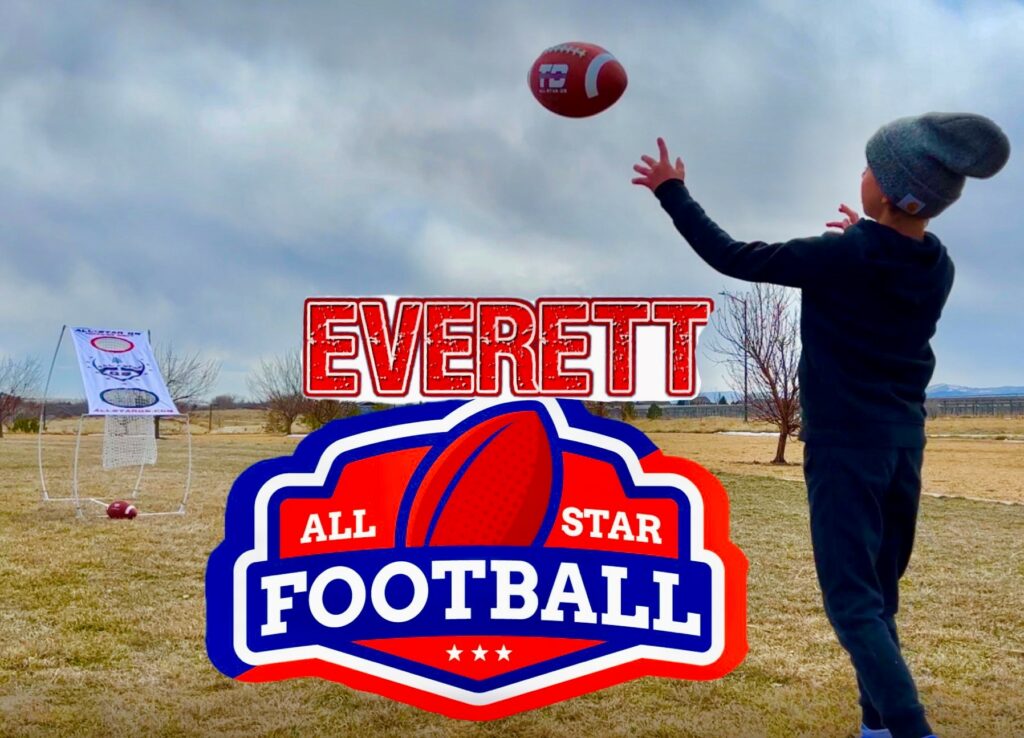 Conclusion
PROS: easy set up, portable, did we say it was FUN, many different ways to play and enjoy the game
CONS: currently this game is not designed for parking lots, I believe adding a sandbag or similar item to secure on the pavement could be the hack to get this at more tailgating events
Overall, this is a fun way to build football skills while having some fun. If you're looking to become an All Star QB or simply just have some fun with friends it's time to check out the All Star QB game.
Learn more and get your own by visiting ALL STAR QB.
Find this an many amazing products that we've tested in our AMAZON STORE. A little bit of every purchase goes back to help support our honest reviews of the products you love.
Thanks for reading our blog on the All Star QB Review. Let us know what you think and any questions. Check out our short video below and while you're on YouTube make sure you hit that SUBSCRIBE button!
Love learning about all the new products that we get to test? Take a minute and check out our latest PRODUCT REVIEWS.
We never get paid for our reviews, this way we can always keep it real with our fans. We were sent a sample to check out with the understanding that we'd give our honest opinions.
Written By: Luke Lorick 4/12/23