The ground isn't always the most comfortable. Sure a sleeping bag helps, but an ultralight cot can really increase your comfort when you're camping out. We got our hands on the Kijaro Ultralight Cot to put it to the Tailgating Challenge. Get off the ground and get a camping hack with our latest review of the Kijaro Ultralight Cot Review.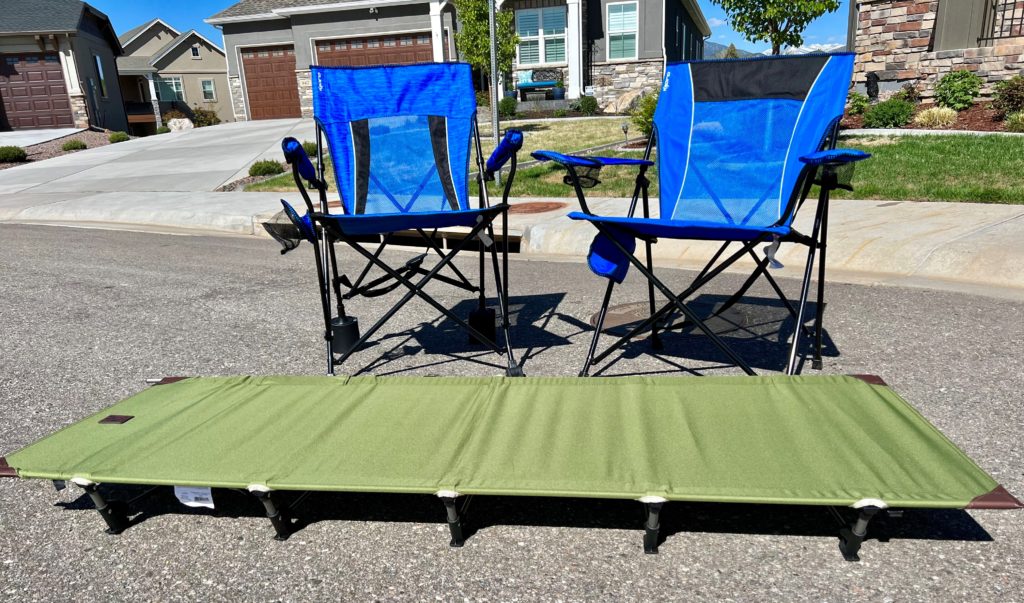 Ultralight Cot Features
-Weight =4.85 pounds
-Holds up to 250 pounds
-Made from 26 recycled water bottles
-Vegan Leather
-Open Size: 75.6″ L x 6" H x 27.6" W
-7075 aircraft raw aluminum frame
What Did We Think?
First, let me be honest and say this is the first cot that I have tested, so while I can give my thoughts as to how I felt about this one I don't have the comparison perspective like I do on other products like chairs and coolers.
This product is pretty light tipping the scales right below 5 pounds. As a hiker I understand that every pound in your pack is important. The cot can hold up to 250 pounds and as is made from 26 recycled water bottles, pretty cool right?
Next, let's set this up. On my first attempt I thought I was doing something incorrect, as I was having trouble getting the legs attached. Once I understood that the aircraft aluminum could have some flex and not break I was able to put this together in a little over 2 minutes. Tear down is the same you have to use a little muscle and flex to get the legs off. The first time is the most challenging and then I was able to get these on and off pretty quickly.
Let's speak about the comfort of this ultralight cot. It far exceeds the comfort of the ground, as you can see in our video below. That was the no duh statement of the day, right? In lying down on the cot it felt like I was on a hammock! In addition to camping I'm going to use this as an extra place to sleep if we have a house full of people. Again, I don't have perspective if this is the best ever in cot comfort, but it feels pretty dang good to me.
Another thing I like is that all the pieces easily fit back in the bag when you're done. You know the things that once they are out of the original sack that will never go back in there the same way, this is not one of those.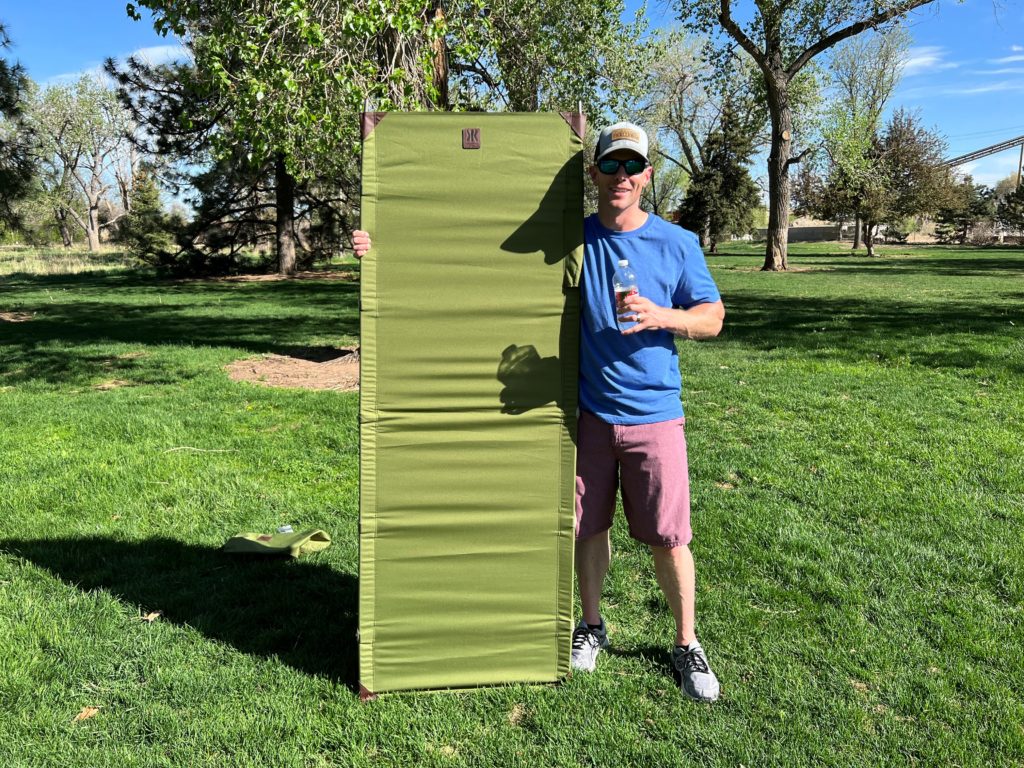 Conclusion:
PROS: made from recycled water bottles, vegan leather, good comfort, under 5 pounds
CONS: the first time putting together and taking apart has some challenges but gets much easier once you learn the tricks
Overall, this ultralight cot is ultra comfortable and something that will increase your comfort from the campsite to your home when that unexpected guest stops by to spend the night.
Learn more and get your own by visiting KIJARO.
Find many amazing products that we've tested in our AMAZON STORE.
Thanks for reading our blog on the Kijaro Ultralight Cot Review. Let us know what you think and any questions. Check out our short video below and while you're on YouTube make sure you hit that SUBSCRIBE button!
Love learning about all the new products that we get to test? Take a minute and check out our latest PRODUCT REVIEWS.
We never get paid for our reviews, this way we can always keep it real with our fans. We were sent a sample to check out with the understanding that we'd give our honest opinions.
Written By: Luke Lorick 5/16/22