We all need power in our lives. There are numerous portable power stations on the market, but few can handle the rigors that we put them through in our Tailgating Challenge. The Alpha ESS AP1000 boasts some big time features that made us curious if this would be the best portable power station that we have ever tested. Let's find out in the portable power station Alpha ESS AP1000 review.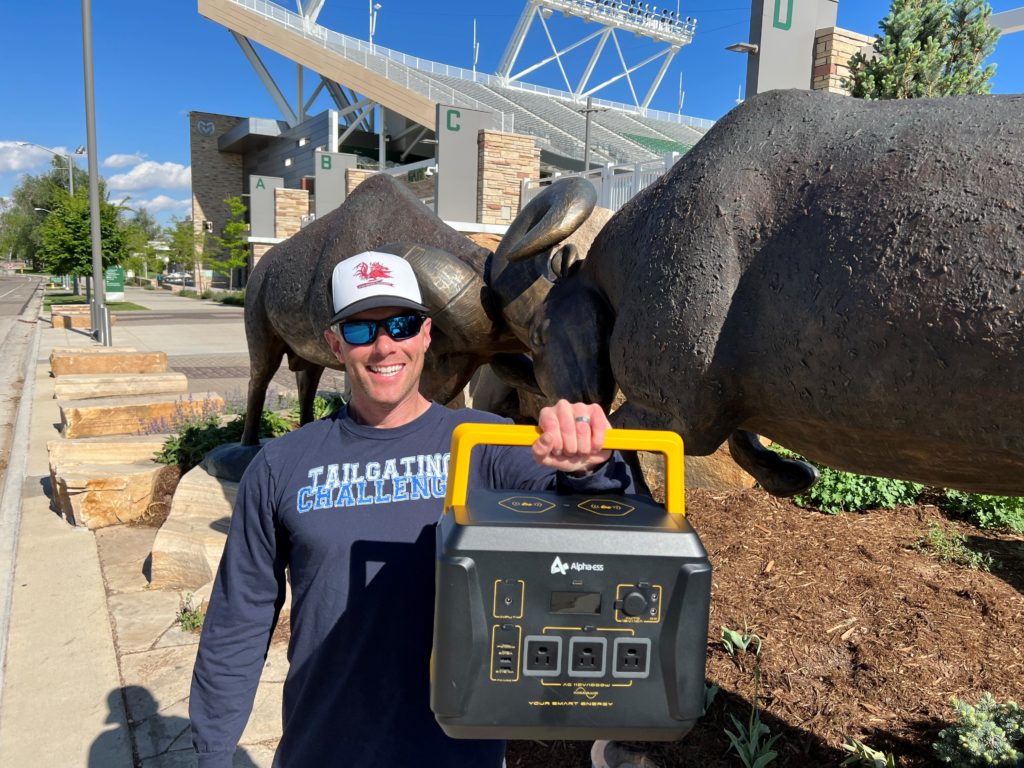 Feature of the AP1000
-Four ways to charge
-2 wireless charging pads
-Weighs 25 pounds
-Pass-Through charging
-Charge 12 devices at once
-LED lights
-4.5 hours to recharge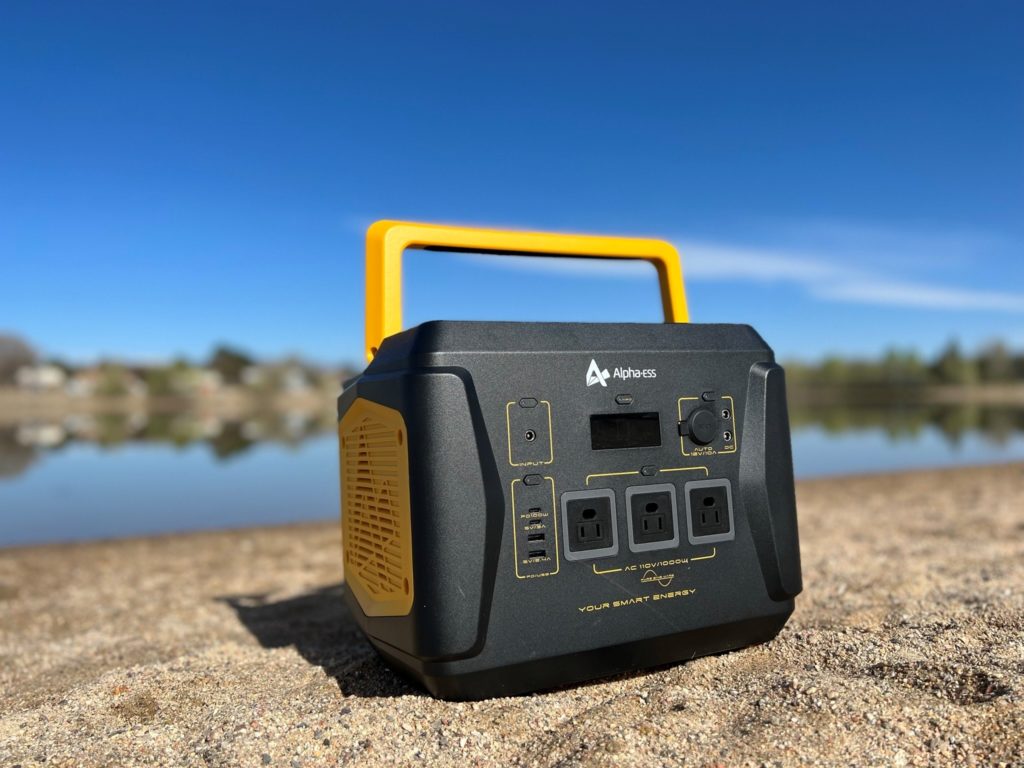 What Did We Think?
We have tested a variety of power stations over the years and this power station had a heavier feel and unique look to some that we have tested. This tips the scale at 25 pounds and while it's the heaviest I've tested it's also the most powerful one I've tested.
The dual wireless charging pads on the top are such a cool feature that I haven't seen on similar power stations that work by tapping the input button twice and then placing your smartphone on the charging pad.
One of the biggest things I like to test with power stations is how much power can they put out for appliances that draw quite a bit of power. Two of those things that past power stations weren't able to handle are blenders and hair dryers. Both draw big power and this Alpha ESS AP1000 was able to run both of these on high power without flinching.
Not only did they run each of the products but they even powered them together! At one point during our testing we had the blender going full blast, hair dryer on high, fan on high and charging our iphones…at the same time! This blew me away, as most have trouble simply powering the hair dryer and this power station was doing everything. Check out our video review (below), as I know it's hard to believe.
The one drawback we found is that while this power station can charge with the use of a solar panel, not all solar panels would work. I have two solar panels and neither of their plugs were compatible with this station. Alpha ESS sells a solar panel, so I know that one would work, but have not yet found a comprehensive list of all solar panels that would work with this power station.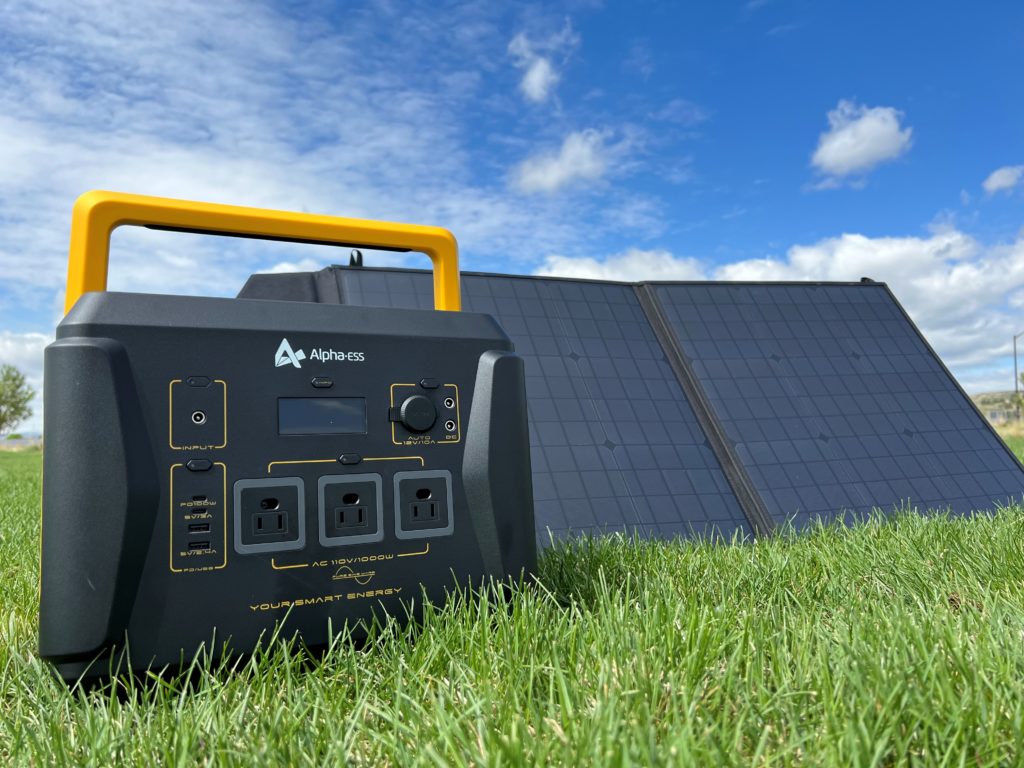 Conclusion
PROS: wireless charging pads, charges numerous devices at the same time, can power many items that others can't handle
CONS: heavier that many power stations, not all solar panels are compatible
Overall, this power station earned the term BEAST from me when describing it in a recent live video. If you're looking for a power station that can power just about anything you throw at it, then we just found your next power station.
Learn more and get your own by visiting ALPHA ESS USA.
Find this and many more amazing products that we've tested in our AMAZON STORE. A little bit of every purchase goes back to help support our honest reviews of the products you love.
Thanks for reading our blog on the Alpha ESS AP1000 Review. Let us know what you think and any questions. Check out our short video below and while you're on YouTube make sure you hit that SUBSCRIBE button!
Love learning about all the new products that we get to test? Take a minute and check out our latest PRODUCT REVIEWS.
We never get paid for our reviews, this way we can always keep it real with our fans. We were sent a sample to check out with the understanding that we'd give our honest opinions.
Written By: Luke Lorick 5/24/22