Homegating is bringing the tailgating party to your house. We founded National Homegating Day in 2019 to bring awareness to the fun that can happen at your house. Each year we bring out the Top 10 homegating products to help you have the ultimate homegating experience. Now in no particular order let's start the countdown for the Top 10 Homegating Products 2022.
1. Hex Head Art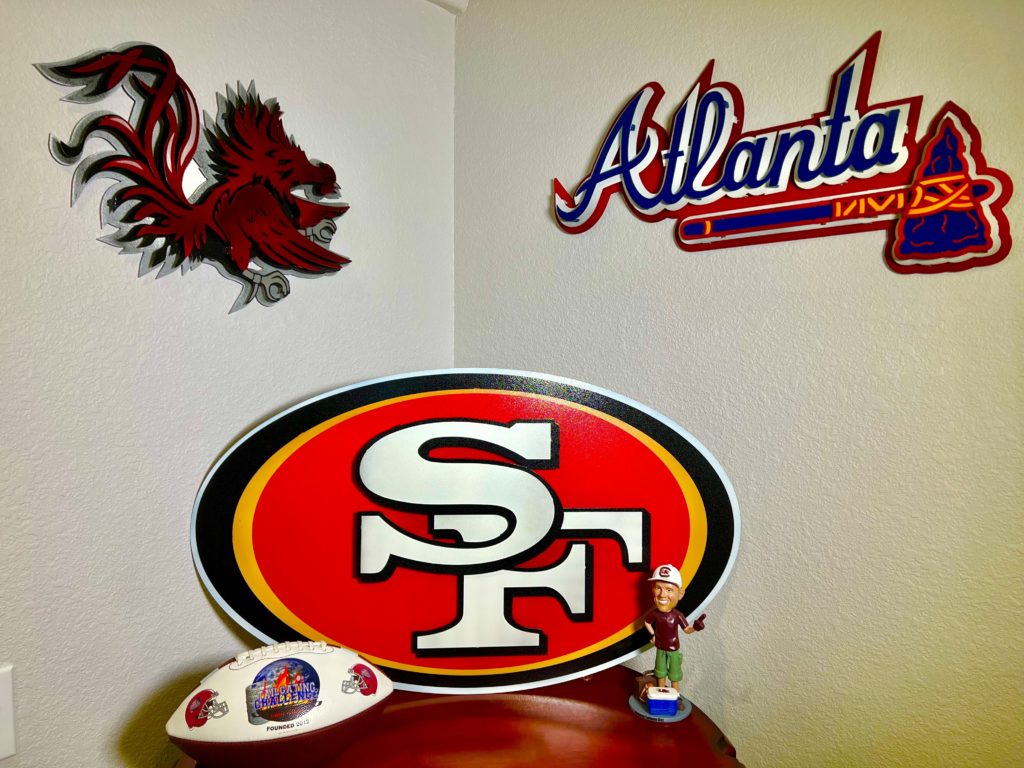 The walls in our basement were bare and needed something to help bring out the FUN that we wanted to have. Hex Head Art is 3D art for your favorite NCAA, NFL, MLB and NHL teams. These look amazing. We have 3 pieces and plan to get a few more.
Learn more and get your own by visiting HEX HEAD ART.
For a limited time save 10% with PROMO CODE: TAILGATE
Watch our short video below to learn more about why we love Hex Head Art.
2. Speak Easy Bar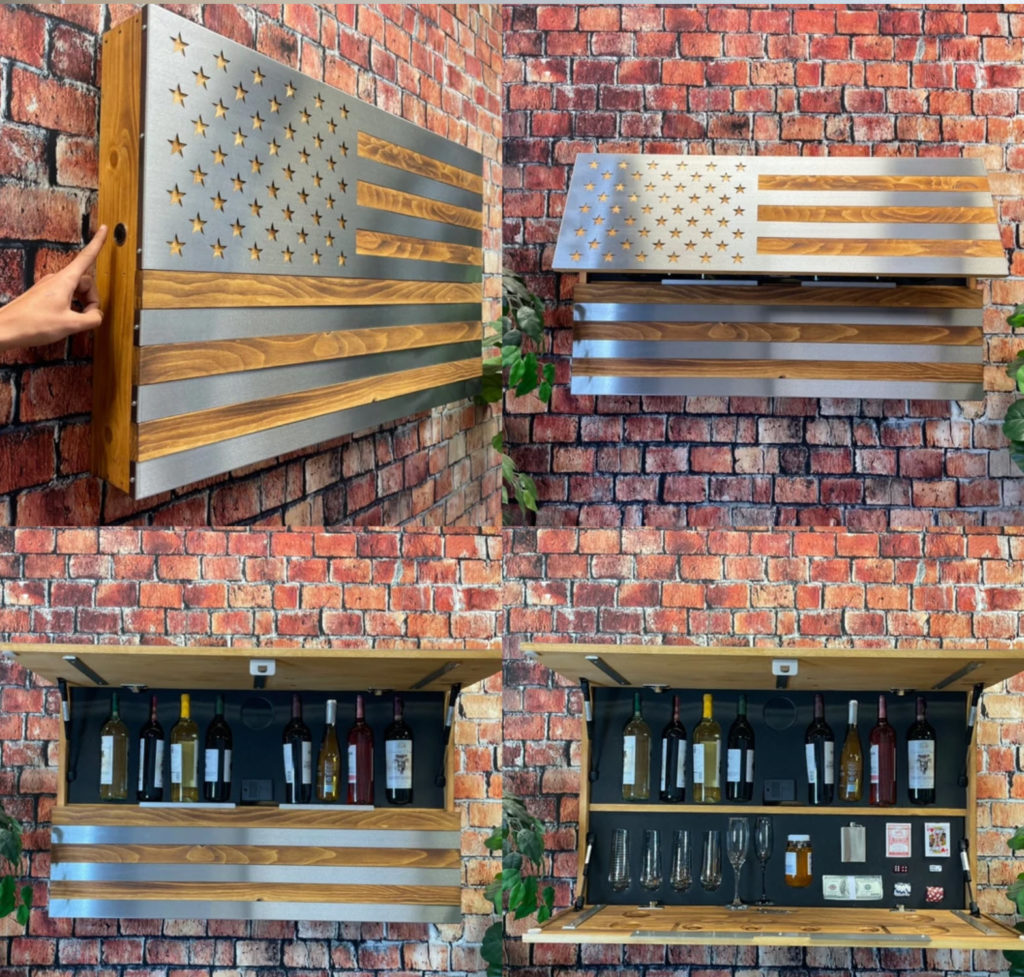 Metal Art of Wisconsin was a late add to the list, since we just recently heard about them, but WOW! They make a unique homegating Speak Easy Bar in the most patriotic way possible. There is a special button that will open the flag up and show your bar behind it. They even have unique locking systems to ensure your bar stays safe from kids or those sketchy party guests.
Learn more and get your own by visiting METAL ART OF WISCONSIN.
3. GrillBlazer Grill Gun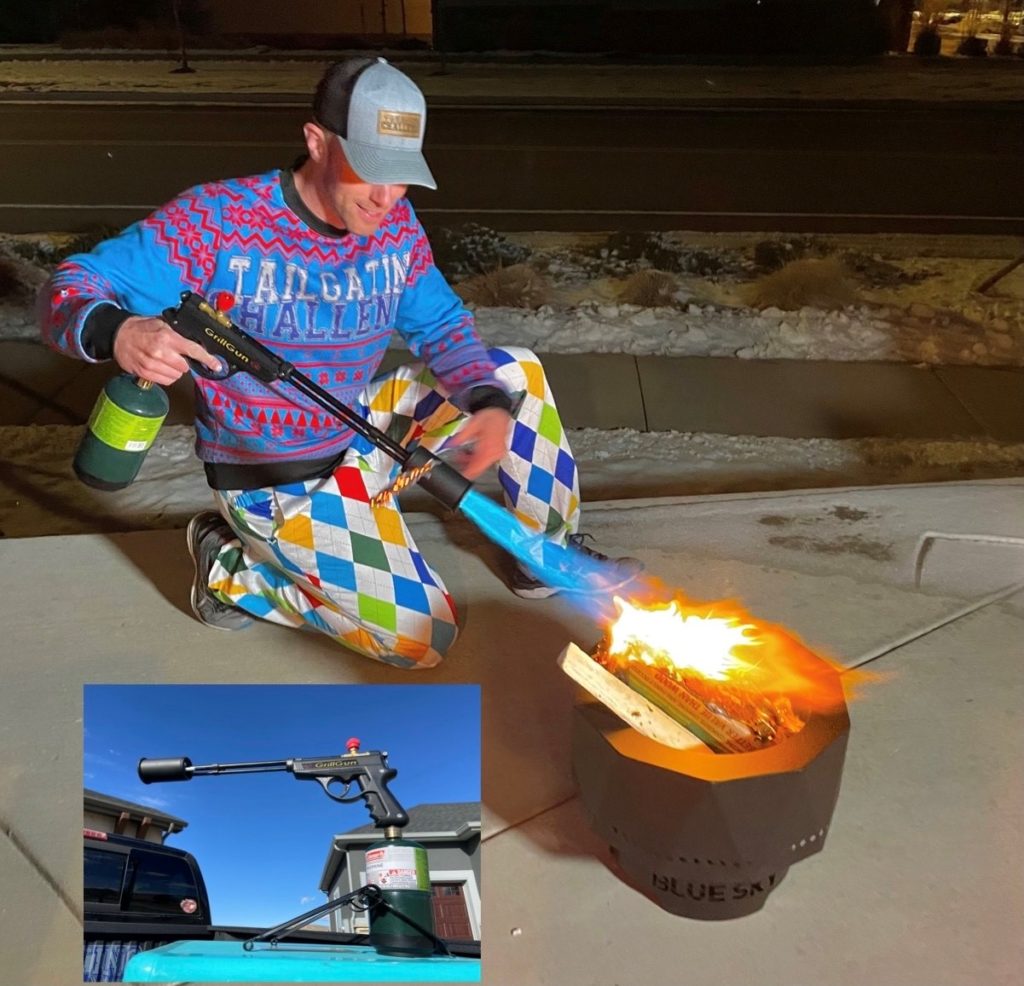 When you light up the fire pit or charcoal grill you need to do it in style. We found what could be the most fun way to light the fire with the GrillBlazer Grill Gun. We call this thing a mini flamethrower, others just call it amazing.
Learn more and get your own by visiting GRILLBLAZER.
4. Meater Wireless Grilling Thermometer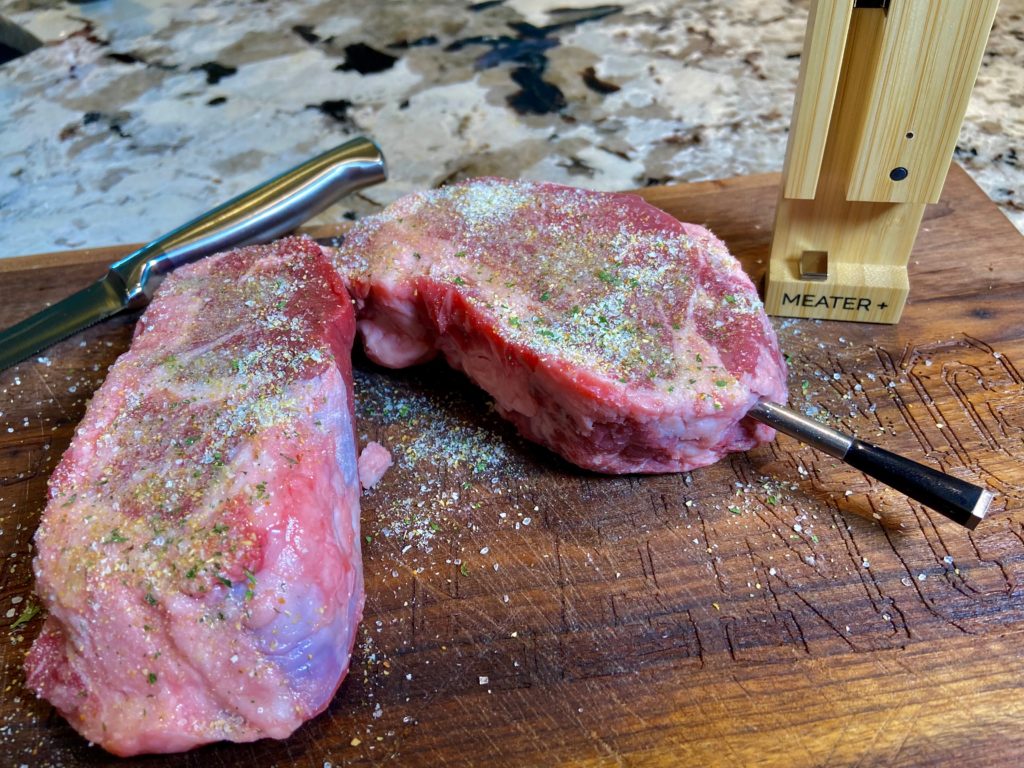 Be honest we have all been there where we either over cooked or under cooked some food on the grill. A grilling thermometer can help with that, but the Meater + allows you to cut the cord and walk away from the grill, but fear not! This thermometer pairs with your phone to keep you fully updated with exactly how your grilling is going.
Learn more and get your own by visiting MEATER.
5. Burnie Grill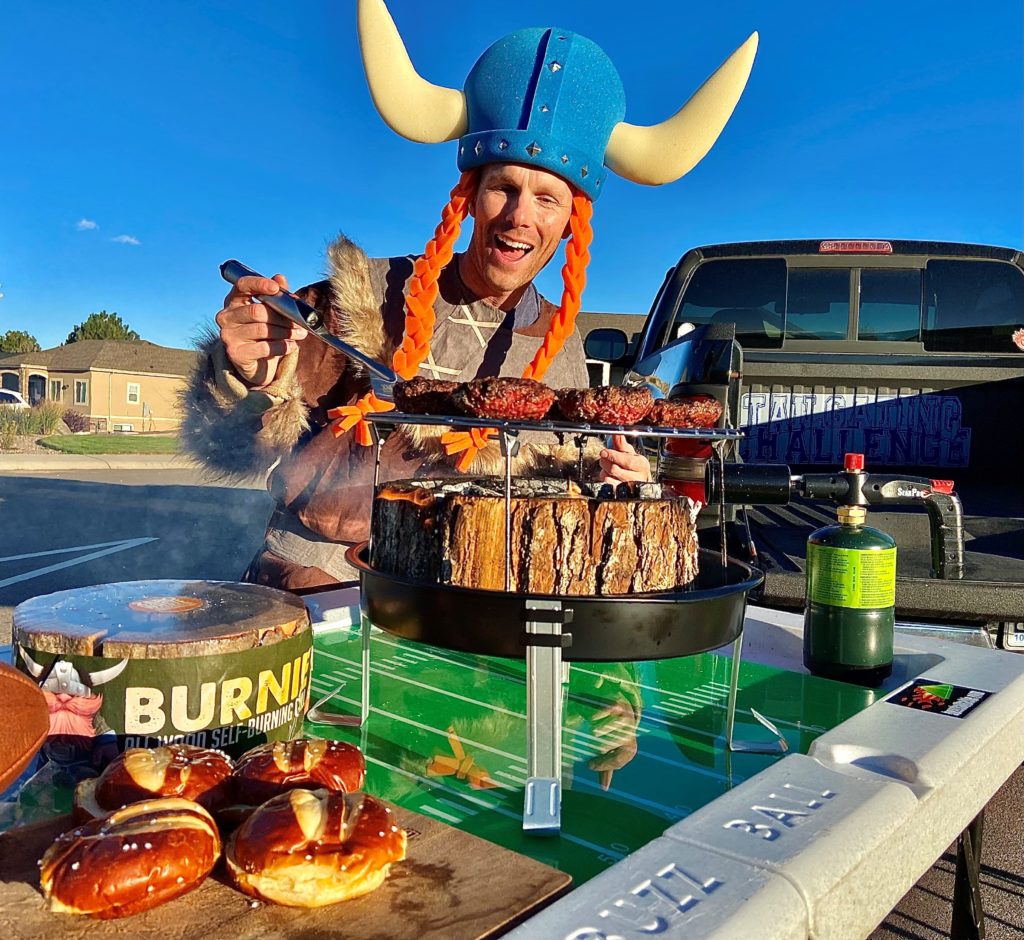 This is not the typical grill that you may expect to see in this slot. We love educating fans on things that aren't typical, but are amazing. The Burnie Grill made our list as it is all natural, made of alder wood, easy to light and adds remarkable smoke flavor to your food. The price point of around $15 for a grill is far superior to the big costs you could pay for many grills.
Learn more and get your own by visiting BURNIE GRILL.
6. Igloo NFL Coolers and Tumblers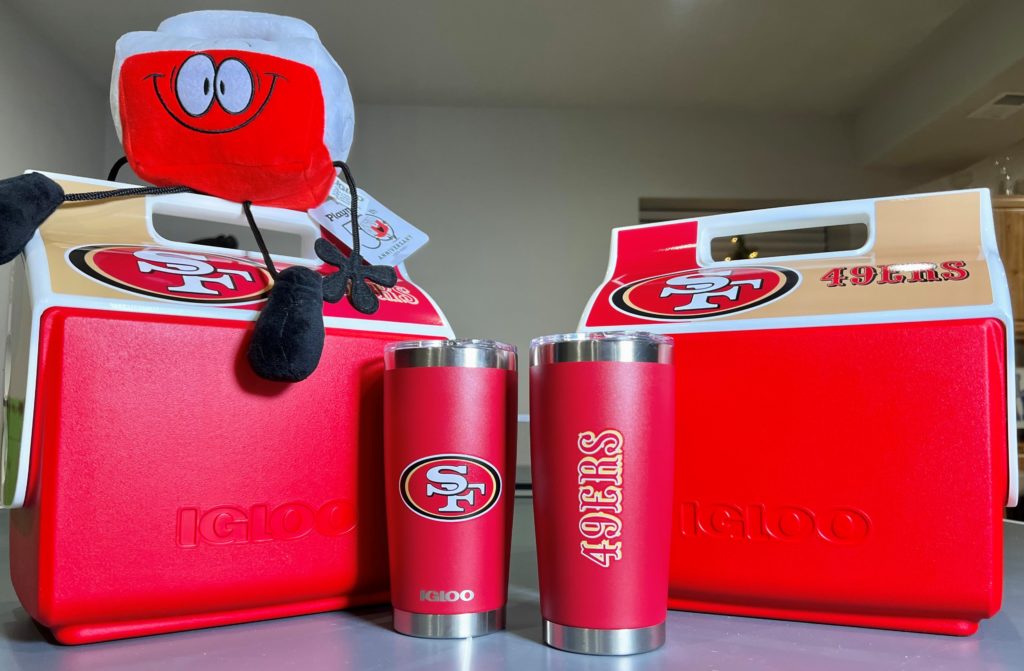 Igloo has been a staple in the cooler world longer than I have been on this planet. They just stepped up their game by bringing out the NFL line of Playmate coolers and tumblers, so you can represent your team in style. The cooler is the perfect size if you're heading to a homegating party and needed a few drinks for you (since the host never has your favorite craft beer:)).
Learn more and get your own cooler/tumbler by visiting IGLOO COOLERS.
7. NewAir Beer Frosting Fridge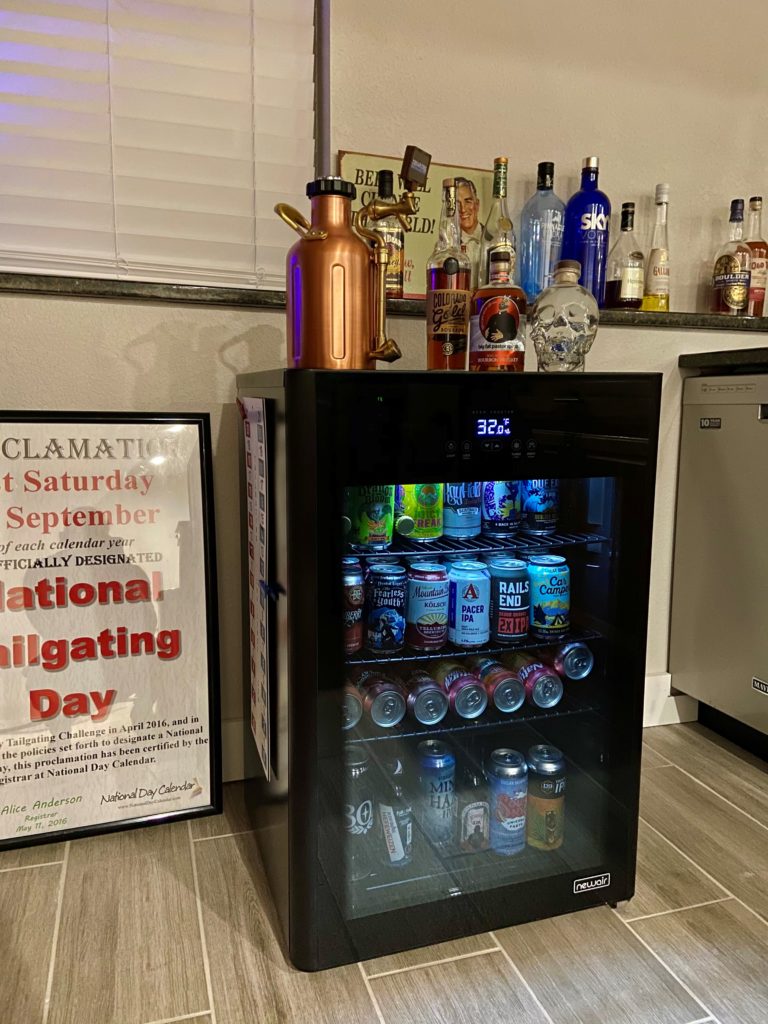 This is our favorite beer fridge we have ever tested and we have tested a few. This looks great, can hold over 100 beers, interior light, digital thermometer and it has a turbo and party mode button that can keep drinks colder with guests opening and closing the doors. It can also chill your beers super fast on turbo mode. Can your beer fridge do all that?
Learn more and get your own by visiting NEWAIR.
8. Blue Sky Outdoor Living NFL Fire Pits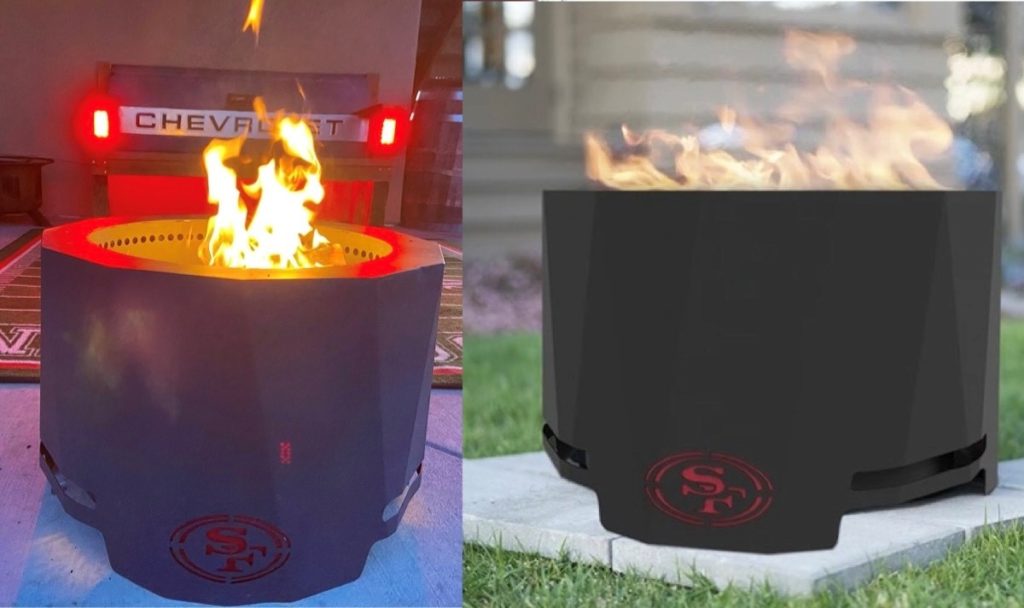 We LOVE a good fire pit and now you can have a big patio fire pit that helps support your favorite team. With the Blue Sky Outdoor Living NFL patio fire pits. There are three logos for our beloved San Francisco 49ers that help us light a fire under our team when they need a spark. Oh and these fire pits have unique air technology that can help the fire burn hotter with less smoke.
Learn more and get your own by visiting BLUE SKY OUTDOOR LIVING.
9. Mystic Barrels Bourbon Barrel Furniture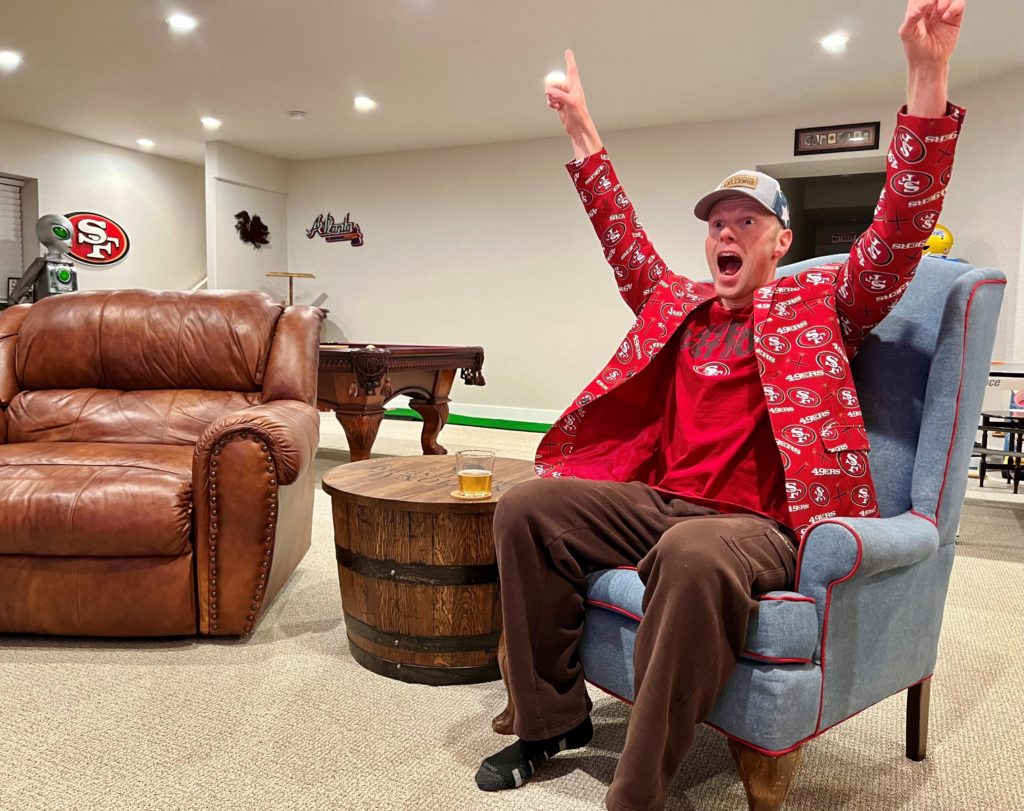 Bourbon barrels have always looked so cool to us. We love the look of bringing these barrels into the home in form of unique furniture that just add that look that we love. We needed a replacement of the table we had in our basement and the Mystic Barrels half barrel table really was an upgrade that they were able to customize on the top.
Learn more and get your own by visiting MYSTIC BARRELS.
10. Foosball Cooler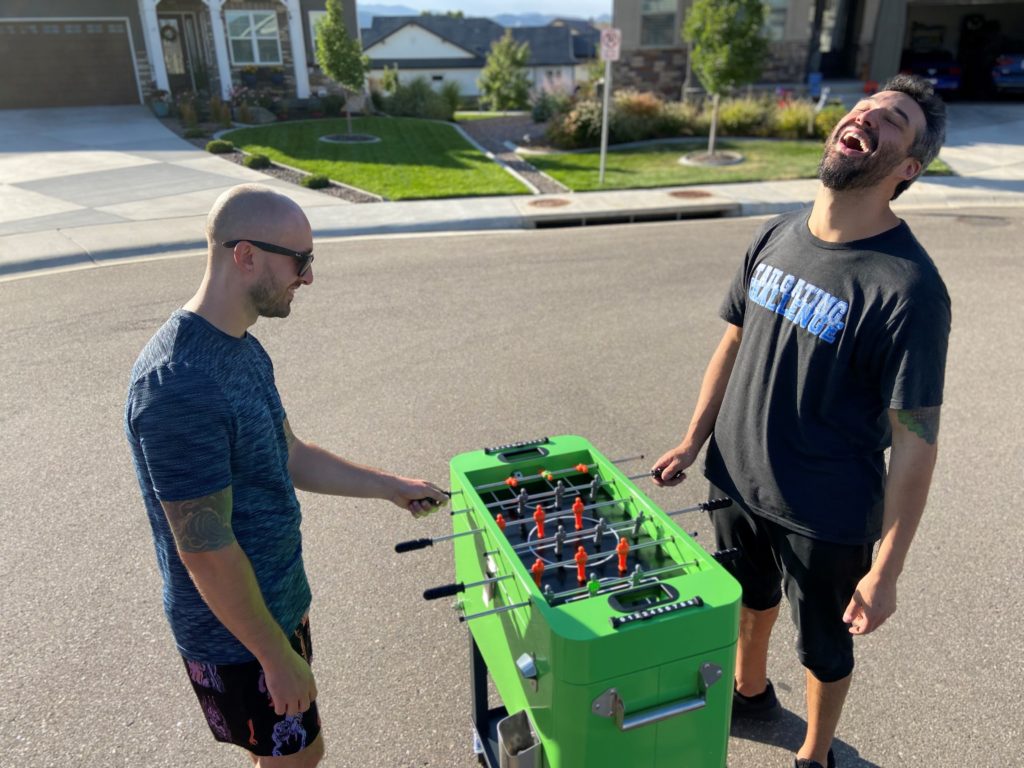 The Foosball table cooler made the list as it's a bright, rugged, cooler that has a built in foosball table on the top. Need we say more. I love products that can do multiple things and this is one of the most unique coolers we have tested. Love Foosball and cold beer, have no fear this is the cooler for you!
Learn more and get your own by visiting TRINITY.
Homegating Conclusion
There you have it, our top 10 products for homegating in 2022. We believe that these products will help you have a little more fun on National Homegating Day, this year and for years to come.
Let us know what your favorite one is and did we leave something off that should have made the list? Let us know, we want to hear from you.
Find many amazing products that we've tested in our AMAZON STORE.
Thanks for reading our blog on the Hex Head Art Review. Let us know what you think and any questions. Check out our short video below and while you're on YouTube make sure you hit that SUBSCRIBE button!
Love learning about all the new products that we get to test? Take a minute and check out our latest PRODUCT REVIEWS.
We never get paid for our reviews or our Top 10 lists, this way we can always keep it real with our fans.
Written By: Luke Lorick 2/1/22