Wearing a kilt while grilling could be the next craze. Ok I know that sounds crazy, as until recently I would have said that is an outlandish idea, but we just got the GrillKilt and after using it at a couple of cook outs, the statement isn't as crazy as you'd think. Let's see what all the fuss is about in our latest blog on the GrillKilt Review.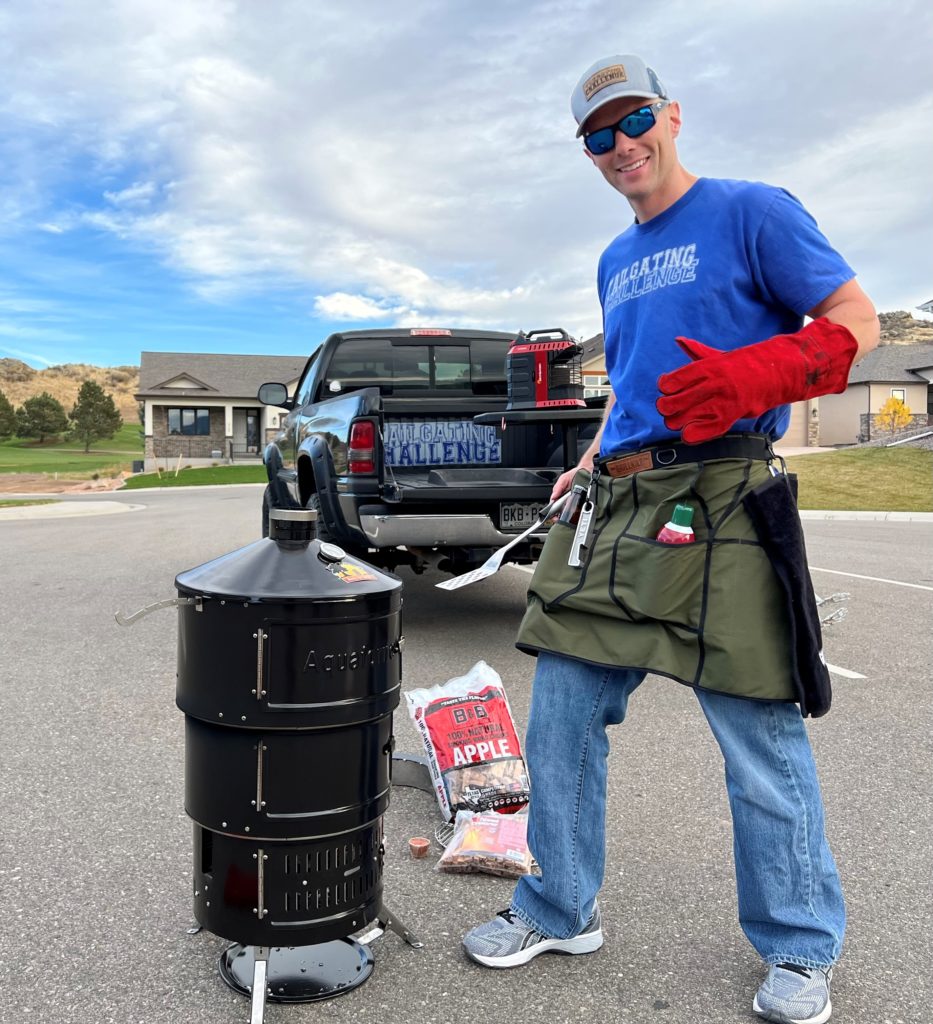 GrillKilt Features
-Fits 28-58 inch waists
-10 pockets
-2 Carabiners
-5 D Rings
-Grilling Towels Included
-100% cotton and washable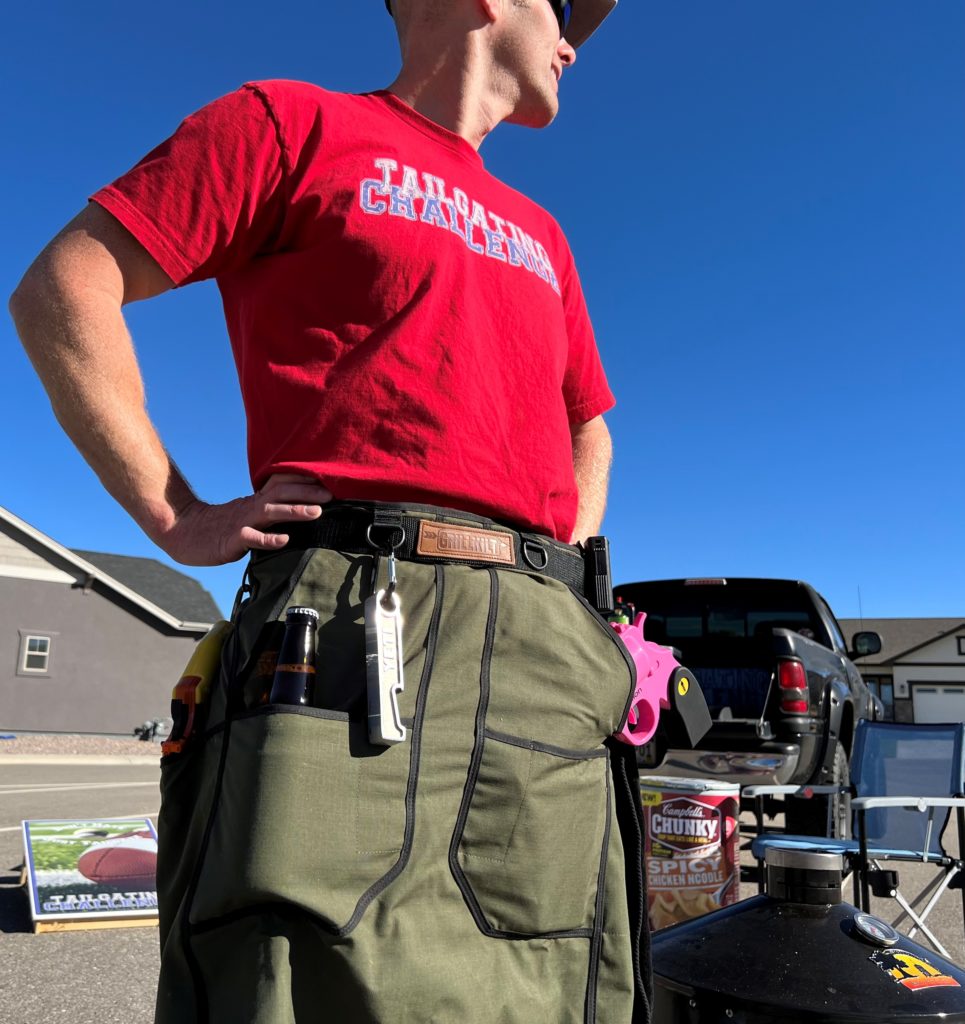 What Did We Think?
As noted, I didn't think a kilt and grilling were in my future, but I keep an open mind having tested over 600 products and know that many times you need to use a product to see the value. When the GrillKilt came in I was excited to see how it felt and did it help add value to grilling.
I put the GrillKilt it on and snapped it in the back. Then tightened it up so it would fit my 32 inch waist. Reminder it can fit 28-58 inch waists. The GrillKilt felt good and the cotton allowed things to breathe, which was a win when grilling around hot fires. As I wore it I kind of felt like a grilling champion. Yes, I know its not a cape, but something about it made you feel like a champ. I think between the way it looks, remember its a kilt, and that you can store a bunch of grilling gear on it, you will look the part.
Now let's get into why this is a valuable tool for grillmasters out there, the STORAGE. This kilt has 10 pockets of various sizes that you can store things like, seasoning, grilling utensils, knife, phone, beer, bottle opener, and maybe even a Bug A Salt gun in case the flies get pesky.
The D Rings and Carabiners can hold items like spatulas, the included grilling towel, or bottle openers like the BRICK Yeti that we had attached.
I loaded mine up with what I call the works. When it is full loaded with some of the heavier gear it can weigh you down a bit. We needed to feel this to put it into perspective, as for most cook out's I won't have this much on me, but the GrillKilt still stayed on well. We could feel the extra weight in it, but appreciated how many cool things we could fit into the GrillKilt.
I also set it up with what would be a more regular 'load' for grilling and it felt great. Having everything in hands reach made grilling a breeze and it made me plan ahead as to what I wanted to put in the pockets before I left the house. This way you won't forget anything.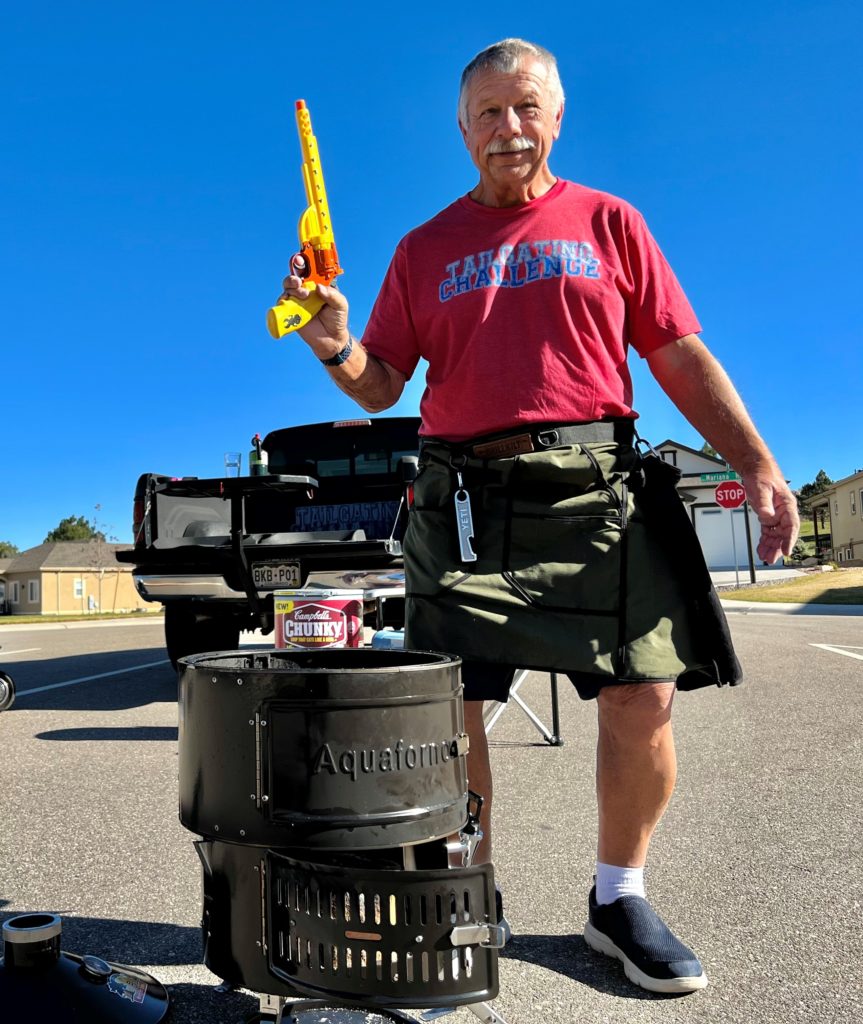 Conclusion
PROS: tons of storage, makes you feel like a grilling champion, washable, multiple colors
CONS: a built in koozie pocket and making the kilt fire resistant, while not CONS are ideas that we think could take the GrillKilt to the next level!
Overall, I never thought I'd wear a kilt while grilling, but after using the GrillKilt I retract that statement! Are you ready to wear a kilt the next time you fire up the grill? We want to see those pics in the KiltGating Challenge:)
Learn more and get your own by visiting GRILLKILT.
Support us and find the coolest tailgating gear in our AMAZON STORE.
Thanks for reading our blog on the GrillKilt Review. Let us know what you think and then go watch our fun video review. While you're on Youtube make sure you hit SUBSCRIBE to our channel.
Love learning about the cool products that we get to test? Take a look at some of our recent PRODUCT REVIEWS.
We NEVER get paid for our reviews. This way we can always keep it real with our fans. We were sent a sample to test out with the understanding that we'd give or honest thoughts.
Written By: Luke Lorick 11/9/21