Achieving a world record is an amazing accomplishment, but once you get one you get the itch to do more. That's where I found myself earlier this year. As you may remember in 2022 I set the Guinness World Record for worlds longest backwards cornhole toss (see video HERE). Fast forward to 2023 and I was asked to come up with a fun activity for a local charity event: Rope for Hope. After giving it some thought and scanning through the Guinness Record books I saw one that caught my eye: Blindfolded Cornhole Toss. This had a current record of a little over 45 feet. I set my sights on working to achieve this record in my quest to achieve the world's longest blindfolded cornhole toss.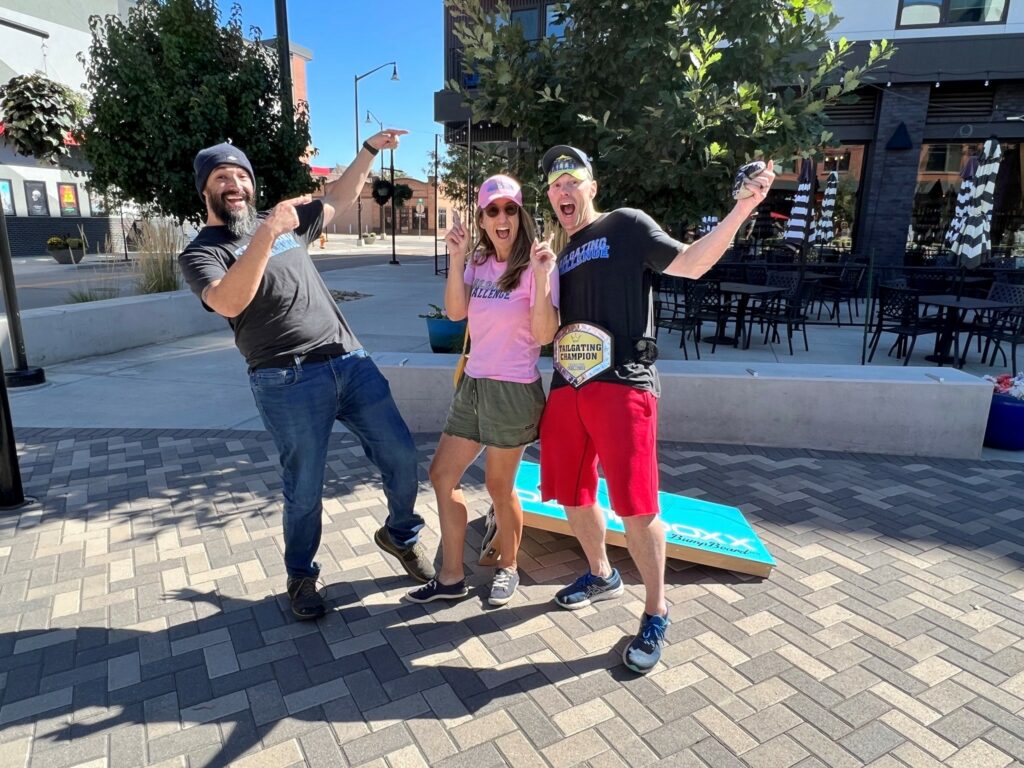 World Record Prep
Deciding on what world record you want to attempt is only part of the challenge. Then it was time to start training. For those that know the normal game of cornhole is 27 feet apart between the boards. We would need to get an additional 20 feet of distance dialed in, without the use of our eyes.
The first thing I had to work on was using my full body and not just my arms in order to get the bag to the board. Once I mastered the motion to get the needed distance, it was time to close my eyes and channel my inner karate kid.
Not having your eyesight can throw off your spatial orientation and even small changes in your angle can cause big swings in where the bag goes. I worked to line myself up and then let the bags fly. In training I would use hearing to see if the bag hit the board or ground. After multiple attempts I'd check to see the spread of the bags and then readjust. Anyone saying tossing cornhole blindfolded is easy, may not be telling you the truth.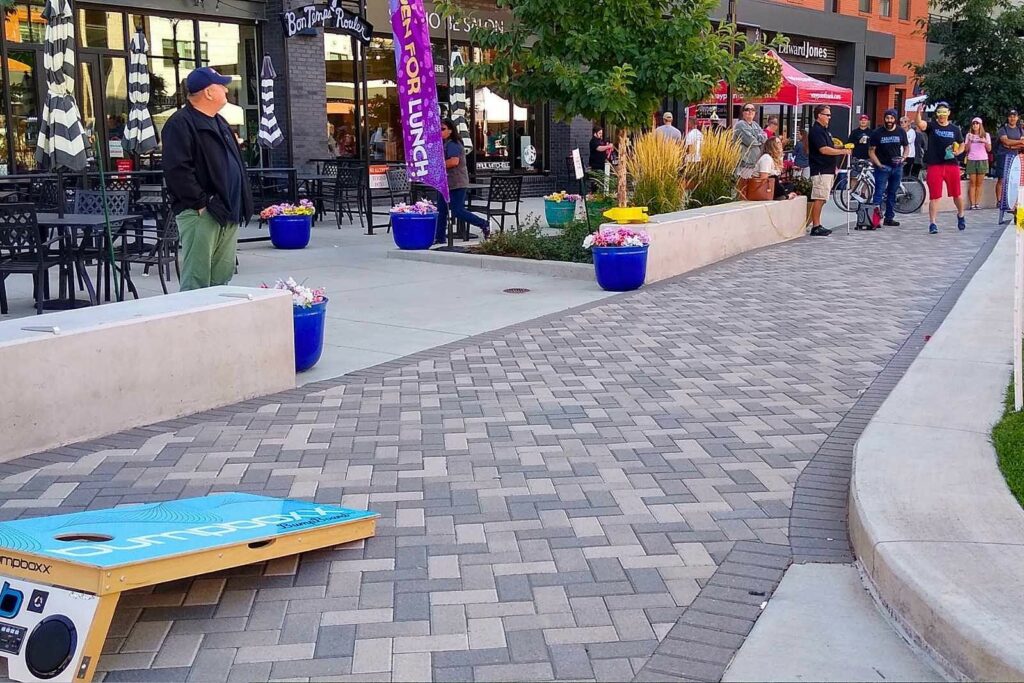 World Record Attempt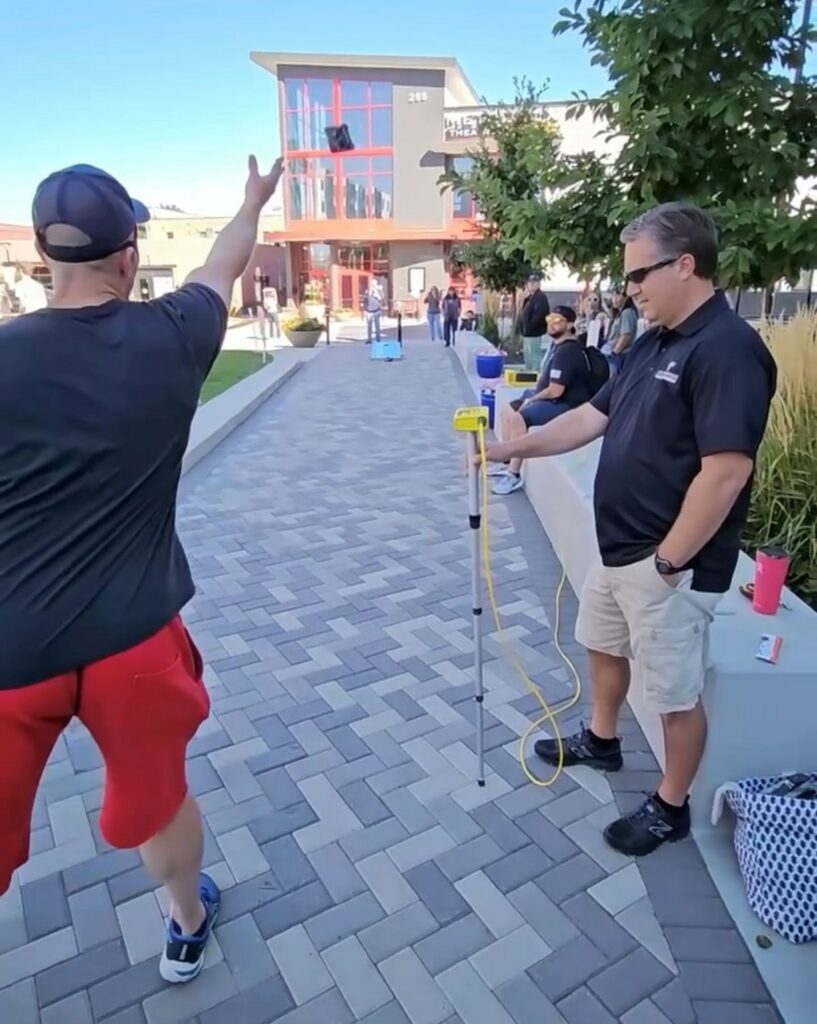 Fast forward to world record game day. We are in downtown Loveland, CO and we found a straight area downtown to attempt the world record shot. When attempting a world record you can pay Guinness $15,000 to show up, or do a laundry list of red tape items like: hire a surveyor, get witness statements, get certification of the bags and board used, and the list goes on. We went with the red tape option.
After we got everything measured and set up, I put the blindfold on and started to let the bags fly and fly they did. As I got started the bags were not going where I had hoped. Some went to the right and then to the left. As we were approaching the 15-minute mark of attempting the record I was starting to get nervous, as I couldn't find my stroke. Deep breath, friends came over and said you got this. On the next throw it was straight on but a little short. The very next throw I added a little more power and then heard the crowd go wild. I pulled the blindfold off to see that the cornhole bag from NOLA BAGS LLC found the hole in the all new Bumpboxx Bumpboard cornhole board.
As the stress faded away I thanked those for coming out to support, as the official measurement was completed. The surveyor reported out 46 feet 3.5 inches as the official measurement. Breaking the prior world record by over 1 foot.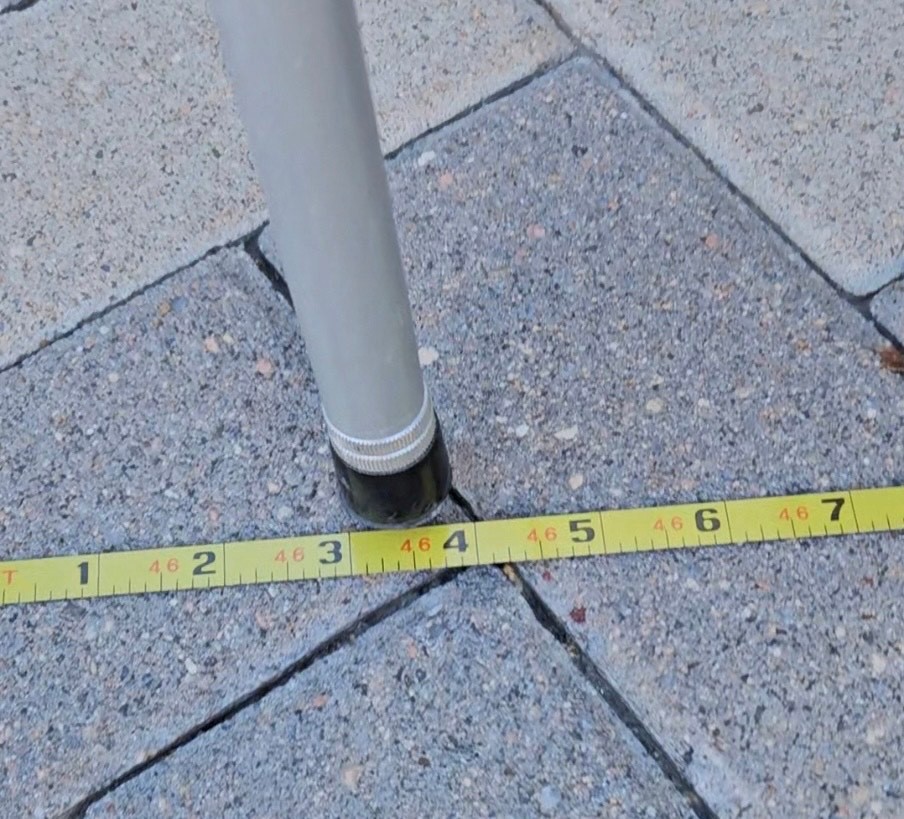 What's Next
Next, I have to get all of the information together to send over to Guinness and then wait for 3 months for them to review and verify. I was asked right after breaking this record what was next record I want to attempt. I have a few mind that will continue on the theme of tailgating, so stay tuned.
Until the next one make sure you follow Tailgating Challenge on social to stay up to date on all fun things we are doing, new tailgating gear and of course weekly giveaways.
Written by: Luke Lorick 9/26/23