Our 7th annual National Tailgating Day is just around the corner and our tradition is to share our Top 10 tailgating products to get you ready for our special day and the entire tailgating season. We have been testing products year round for 10 years and know a thing or two about what makes a great tailgating product. Each year we find 10 NEW tailgating products to help improve your tailgate. Now onto the 2022 Top 10 Products National Tailgating Day.
PopDarts Board Edition
Every good tailgate needs a great tailgating game. We test numerous games all year as we prep for our National Yard Games Day. In our quest for the best games a new one dropped just in time for this tailgating season: PopDarts Board Edition. This combines the classic game of PopDarts with cornhole. Throw the soft suction cups darts towards the board to hit the targets and hear the satisfying pop sound when it sticks.
See the game in action below and get your own by visiting POPDARTS.
Halftime Chiller Cooler
We love the styling of whiskey barrels and now there is a portable cooler that is designed to look like a whiskey barrel. Meet the Halftime Chiller whiskey barrel cooler. It has a telescopic handle, wheels and multiple dry storage areas.
See our review of the whiskey barrel cooler below and get your own by visiting Halftime Chiller.
KingPin Chair
Every tailgating king needs a chair and we found the biggest tailgating chair that was up for the challenge. Meet the Kingpin chair. This monster chair is almost 6 feet tall, holds 400 pounds, has 6 cup holders and looks amazing. We used this chair to help celebrate our World Record for longest backwards cornhole toss (watch the record being set HERE).
See our full review of this Kingpin Chair and then get your own by visiting Custom Folding Wagons.
The Rolling Table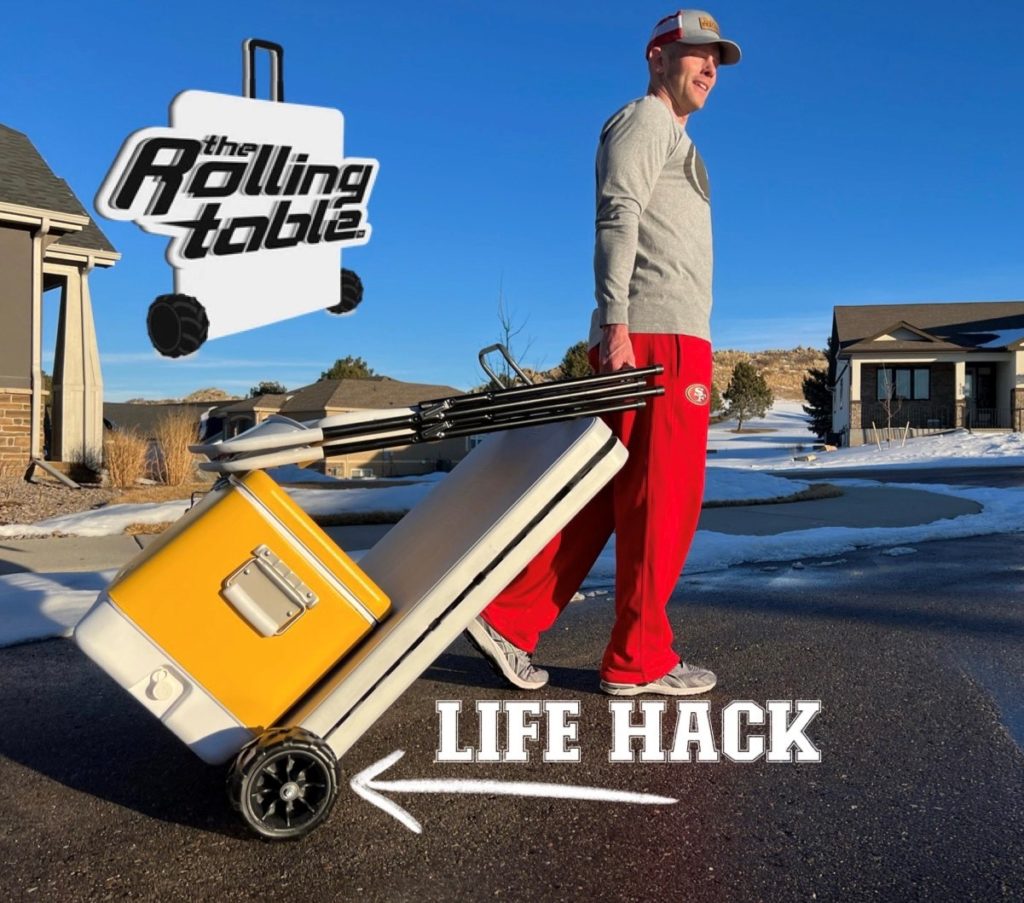 Hauling a large tailgating table out to the tailgate can be a pain. Carrying a table, chairs and cooler can make it even more challenging. Thanks to The Rolling Table you can now carrying your table, chairs and small cooler with one hand! The Rolling Table has built in wheels to make portability a breeze.
See the revolutionary table in action below and get your own by visiting THE ROLLING TABLE.
Nostalgia Margarita Machine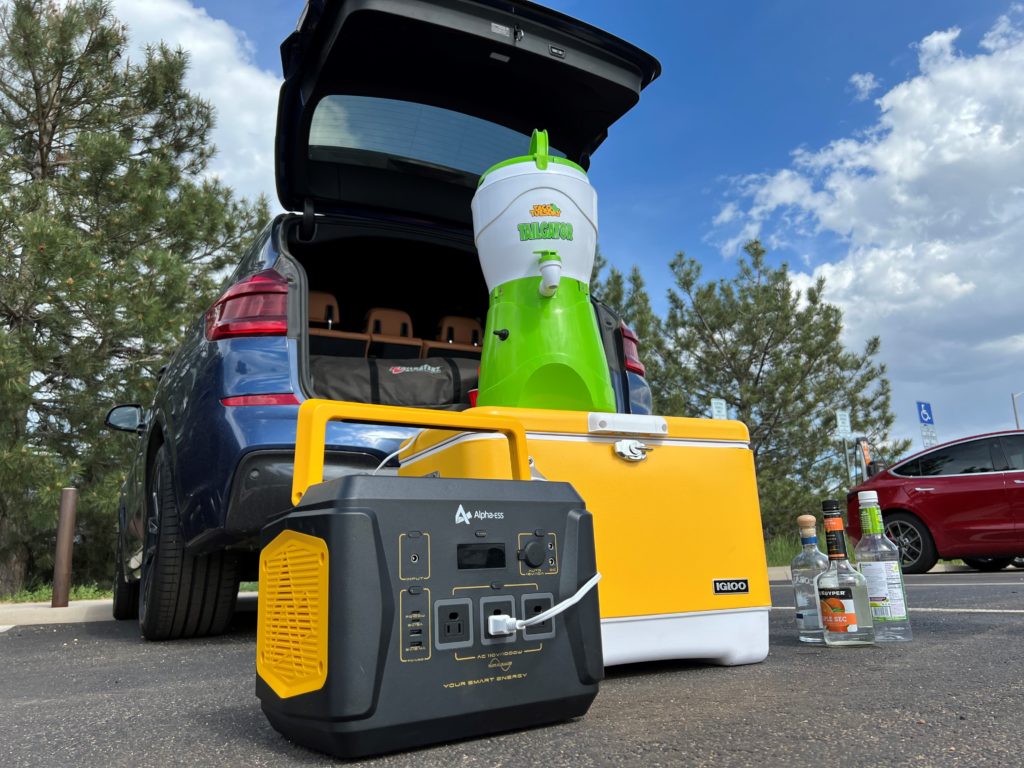 A margarita party at the tailgate sounds like a great idea, but it could be hard to get the perfect slushie texture away from the house, until now. The Nostalgia Frozen Margarita Machine is a simple way to make epic margaritas away from home.
See the amazing margaritas that we made in the video below and then visit NOSTALGIA to get your own.
ShotFun Shotgun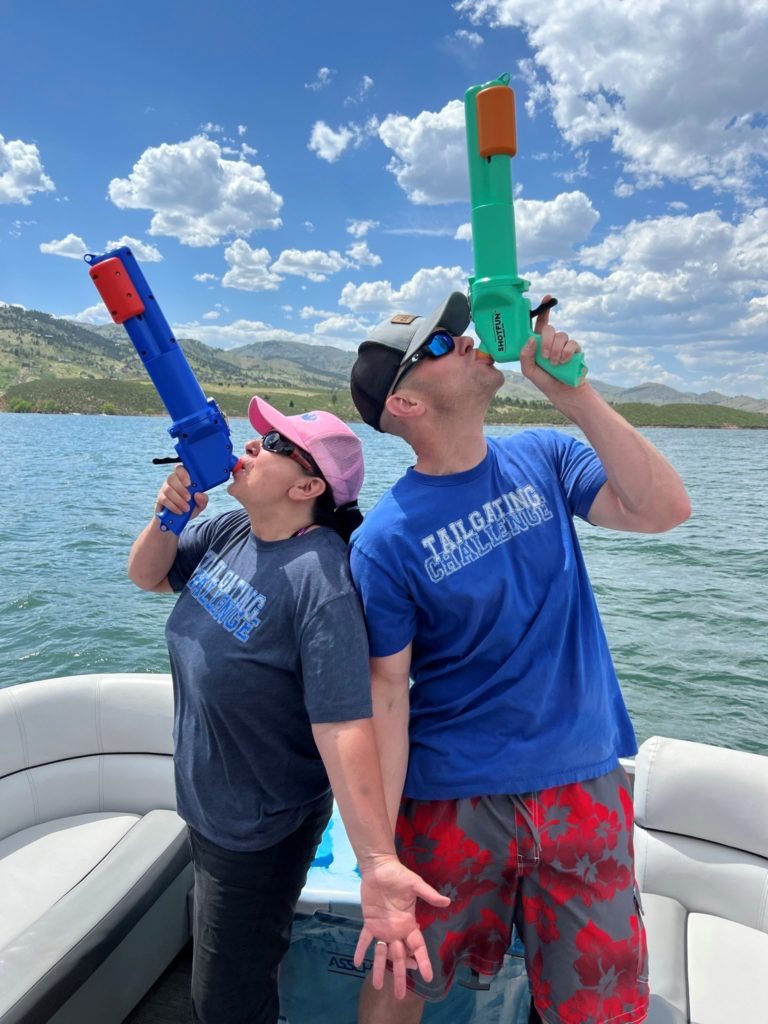 You've seen it at tailgates across the country: Shotgunning a beer. This tradition has just been upgraded in the coolest way possible with the ShotFun Shotgun. Insert your beer, pump, pull the trigger and drink up.
See this unique tailgating tool in action and then get your own by visiting SHOTFUN.
*As always please drink responsibly and never drink and drive.*
Tally Tumbler
When you're playing tailgating games you could have a drink in your hand. What if the tumbler you were sipping out of had the ability to keep the score of the tailgating games you're playing? Meet the Tally Tumbler, the score keeping tumbler. It comes in 3 options: Tennis, Golf and our favorite Yard Games!
See this tumbler in action below and then get your own by visiting TALLY TUMBLER.
Burnie Grill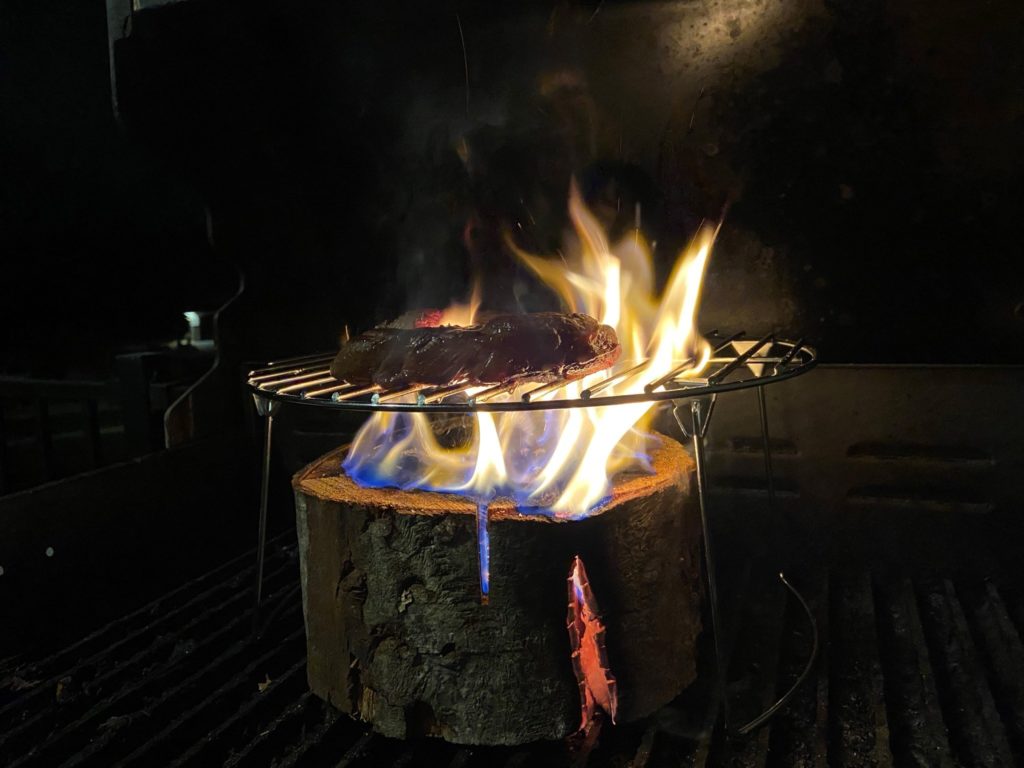 You don't want to haul your giant grill to the tailgate and now you don't have to with the Burnie Grill. This grill was inspired with how Vikings used to grill. It's all alder wood and provides an amazing smoked flavor to whatever graces its surface.
See the amazing Burnie Grill in action below and then get your own by visiting BURNIE GRILL.
Canopy Fan
You have fans in your house why not have the same technology at your tailgate party? The Canopy Fan can be hung in your tailgating tent, or large umbrellas to provide a cool breeze to your party goers.
See the Canopy Fan in action below and get your own by visiting CANOPY FAN.
Igloo KoolTunes Cooler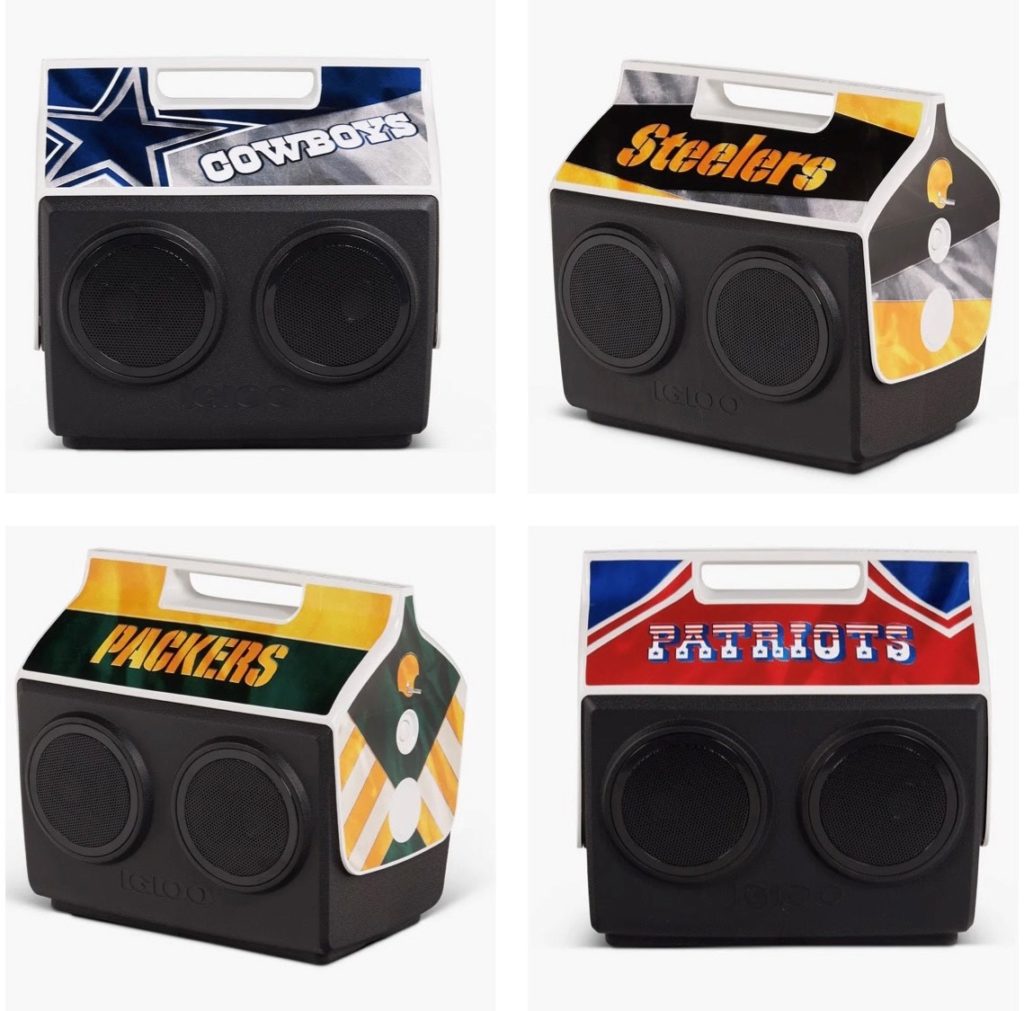 A portable cooler that represents your favorite NFL team, can hold up to 26 cans, and has 2 bluetooth speakers. The new Igloo KoolTunes Cooler is one of our favorite portable coolers we have ever tested.
Check out the video below and get your own by visiting IGLOO COOLERS.
In Conclusion of Top 10 Products National Tailgating Day
There you have it our latest tailgating products for our Top 10 Products for our National Tailgating Day. Let us know which of these products would help elevate your tailgate in 2022. Stay tuned all year for more reviews, as we continue to look for the latest and greatest products to share with our tailgating fans.
As always, this is an unbiased top 10 list and none of these products paid to be on this list. They were simply some of the coolest products we have tested in the last year.
Thanks for reading our blog on the 2022 Top 10 Products for National Tailgating Day and remember our motto: Don't Hate, Just Tailgate!
Written By: Luke Lorick 8/23/22