Hawaii is the ultimate vacation destination, but to me there is so much more to Hawaii than just beautiful beaches and tropical drinks. When I go I'm coming with a tailgating perspective. I want to drink local beer, see how they grill and check out the college football stadium!
First off lets touch on the BEER.
Hawaii has some fine breweries that I had the pleasure of either visiting of finding the beers on the shelf at the grocery store, so I could try as many as possible…to be educate of course. My goal was to find the top 3 beers and then do a blind taste test to determine which one won my distinction as best Hawaiian beer. There were many great beers I tried from companies like Kona Brewing, Maui Brewing Company, the original brew "Primo" and much more. I always drink local beers when on vacation to get a true flavor for the city and culture that I'm in #DrinkLocal
I filtered it down to my top 3 (your individual results may vary)
Kona Brewing: Longboard Lager
Maui Brewing: Bikini Blonde My Winner!
Maui Brewing: Pineapple Mana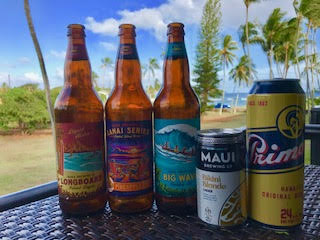 On to the the GRILL.
I went to a FUN restaurant on the island of Kauai that knew what time it was on the grill. They did a wood fired grill but they did it right beside the road. What better way to bring customers in?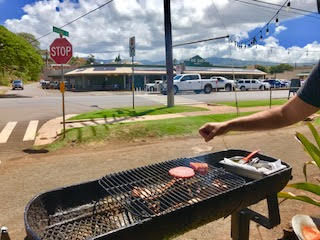 It was fun to see, but I learned more about the wood they smoke with in Hawaii too, as it is different from where I live in Texas. They use Kiawe Wood that is native to that area (makes sense use the wood you got around you) it is similar to mesquite and gave the burger and tuna a nice smokey flavor. You can see the wood below: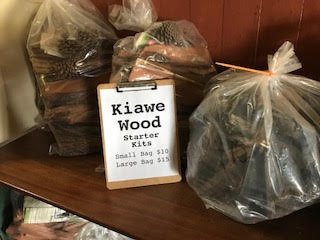 If you're ever out in Hawaii or see this wood for sale in your area give it a shot.
Finally, Football!
Everytime I go to a place with a major college football team I always have to see the stadium and my trip to Hawaii was no different. I took the afternoon to check out the Aloha stadium, home of the Hawaiian Rainbow Warriors! When I arrived there were actually football games going on, so they let us in to see the stadium and get a few pics.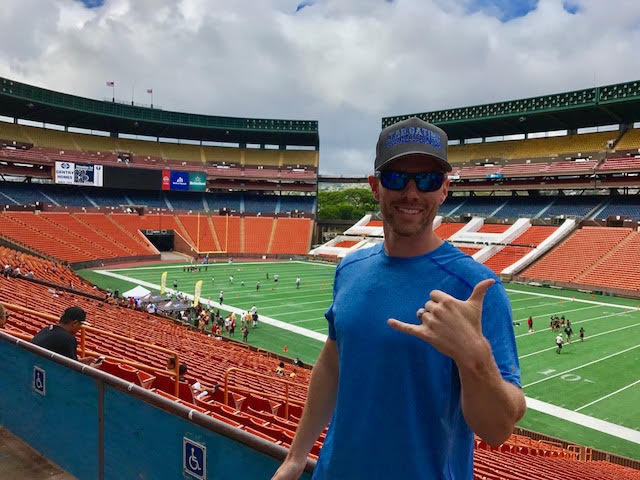 Around the entrance to the stadium they had some palm trees to give it the Hawaiian feel.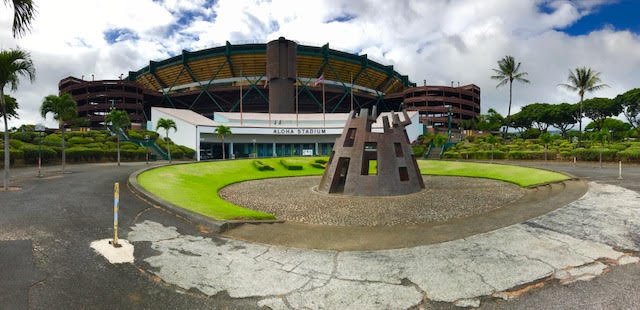 They were doing a swap meet when I arrived so the parking lot was filled like it was a game day. It was sunshining one moment then rained briefly. I was hoping for a rainbow, but no such luck on this trip.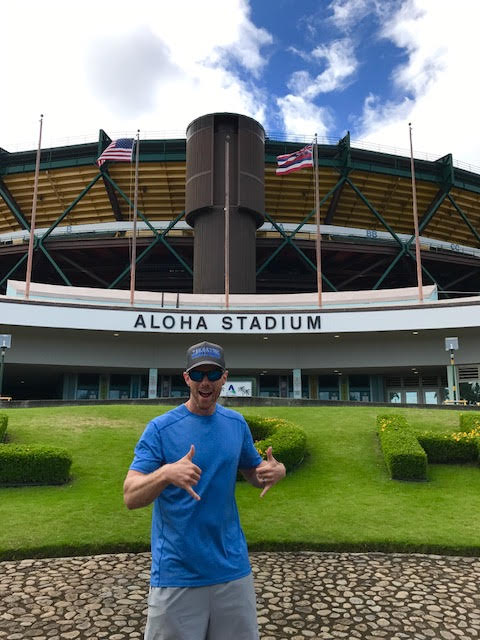 We hope to make it back for a tailgate in the future. University of Hawaii let me know if you're ready for a Tailgate Challenge!
Overall, Hawaii was a blast and there is so much more than just sitting on the beach with a tropical drink in your hand
This is Luke with Tailgating Challenge Aloha and Mahalo!