Fall tailgating in the South is about as good as it gets. The weather is beautiful and the football and tailgates are amazing. I traveled to Columbia, SC to check out how the Gamecock faithful tailgate at Williams Brice stadium.
I haven't been to a game at South Carolina in over three years and one of the words I could use to describe how it was in years past was "industrial" as there were many warehouses and things around the stadium that never gave it the amazing game day feel you should get from an SEC stadium.
Its obvious that South Carolina has spent MILLIONS to help beautify the tailgating area around the stadium and make it much greener as well. It looked amazing, but I'm getting ahead of myself.
We set up our tailgate with some local South Carolina fans who had multiple tvs with the games going, a delicious food spread and obligatory USC tailgating tents (they were everywhere). Soon after getting into a few ice cold beverages the boiled peanut man pulling a wagon full of coolers came up to us. I love boiled peanuts, so of course we got some, but he asked if we needed anything else and proceeded to open a secret compartment in a cooler with mini bottles galore….thats my kind of peanut guy:)
After this interesting exchange we then had to go check out the tailgates around the stadium to see how the Gamecocks and the atmosphere compared. If you haven't heard the word 'Cockaboose' then its about time I got you up to speed. These are old railroad cars that are beside the stadium. They have been totally tricked out on the inside and have a rooftop patio on each one. Tell me it wouldn't be fun tailgating beside the stadium in one of these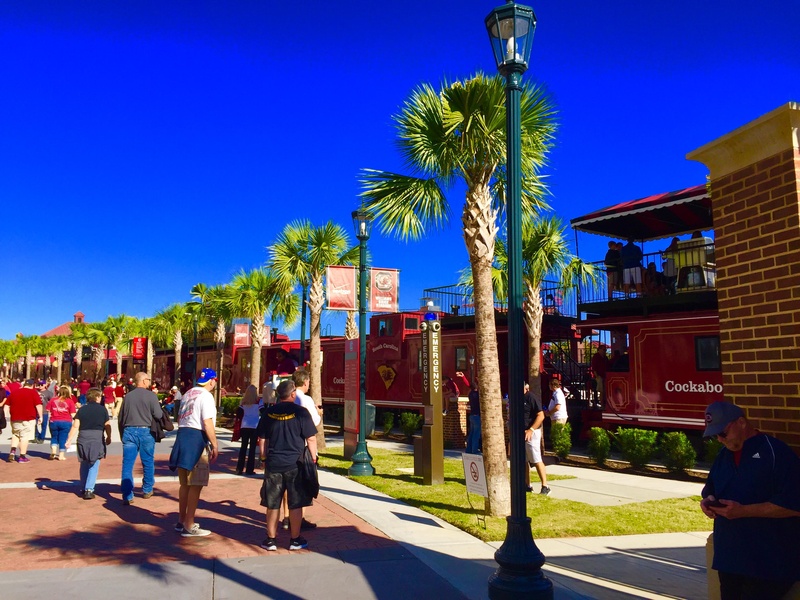 As we walked around the stadium we saw the Gamecock mascot "Sir Big Spur" in his tailgating mobile. Check this thing out. This Gamecock knows how to get around:
We later made it to the best place to grab a burger and drink at the stadium: Jacos. This is the claimed oldest bar in South Carolina and they serve a mean cheeseburger. If you're ever at a game in Columbia you have to stop by Jacos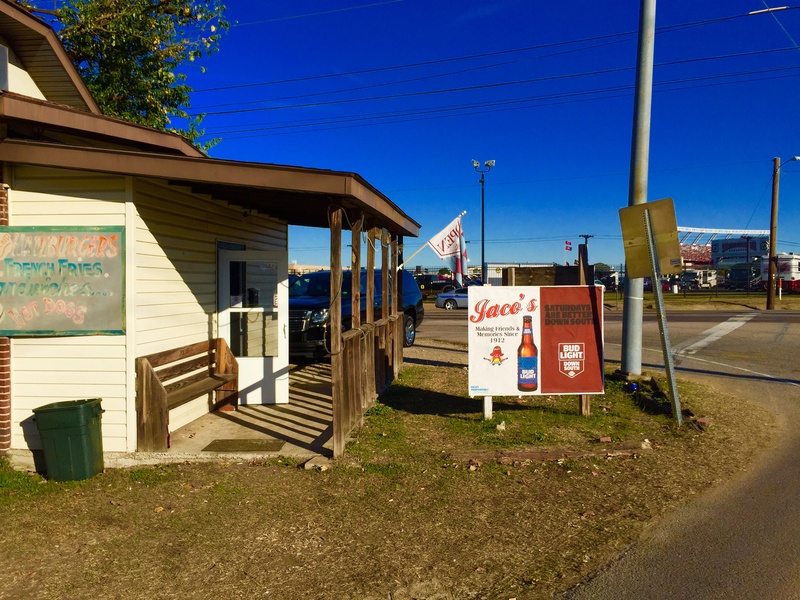 As we continued around the tailgating spots we saw unique games, a cornhole trophy, grills with smokey aroma and even a CockaBoat. Thats right a tailgate boat and no there is not a lake or river by the stadium.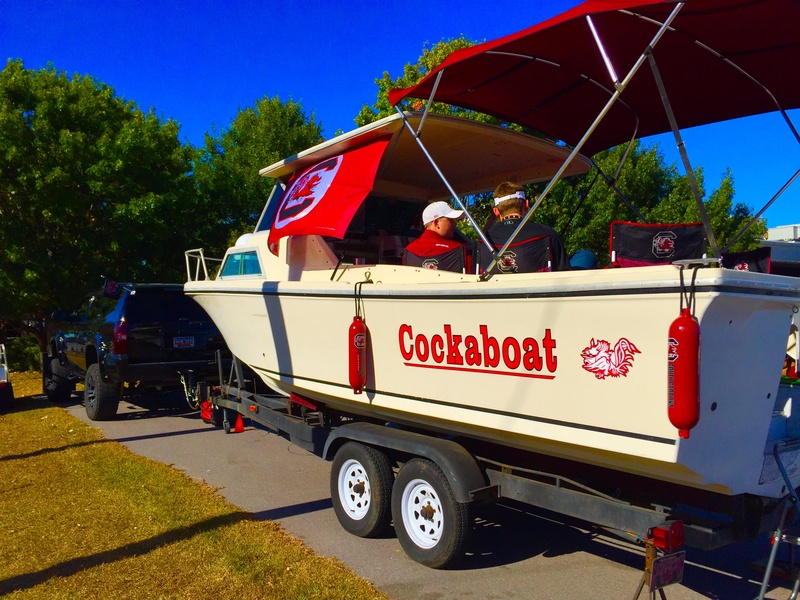 There was even the Fireball fire truck that showed up at the game. How great is a fireball shot, am I right?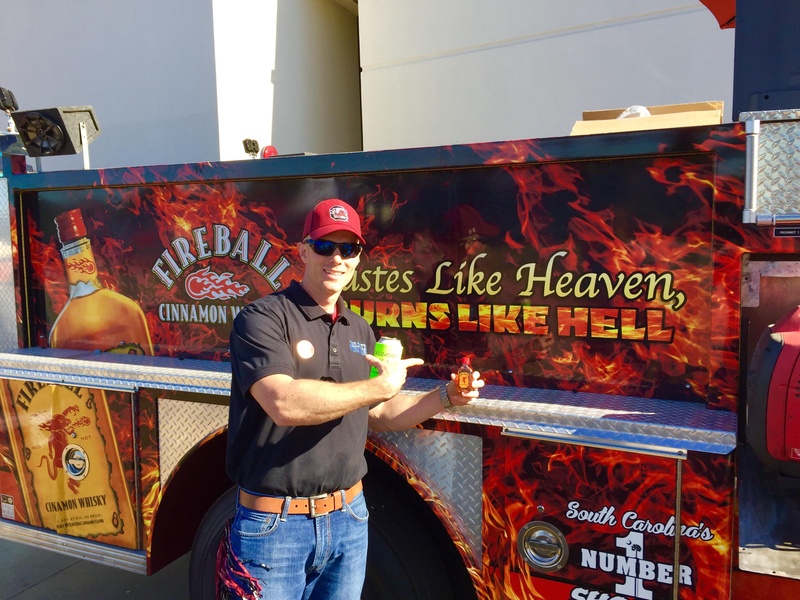 Watch a stroll through the Fair Grounds parking area to see tailgating at South Carolina up close and personal:
The game started and it was a great game with South Carolina pulling out the win over Mizzou. We hung around afterwards and saw the stadium from the ground level, saw the players got huge plates of chicken wings after the game (weird right, with Gamecocks being their mascot) and even seeing the Cockaboose up close and personal.
Overall, South Carolina has come a long ways with their tailgating and they have some amazing fans. I'm not ready to call this the best tailgating in the nation, but if they keep improving on their tailgating like they have over the last three years watch out!